Chamber of Solutions for Start Ups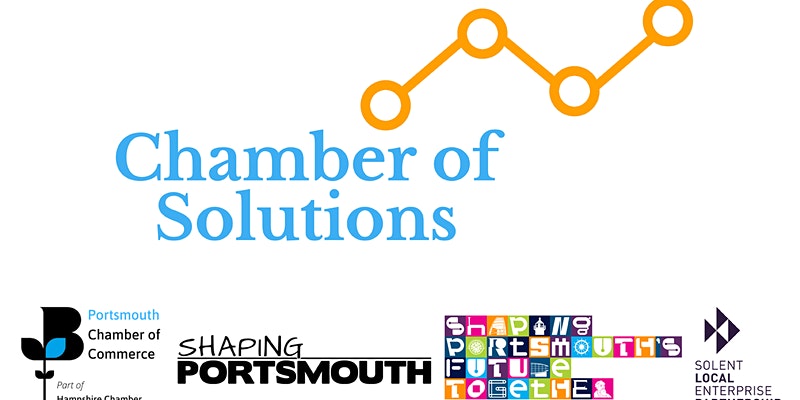 When: 28/07/2020
Time: 9:30 - 11:30
Transitioning from Employed to Self Employed – Changing the mindset
This FREE Portsmouth Chamber of Solutions event helps you make a success of your start-up. Addressing the needs of individuals moving from employment or unemployment into self-employment and business start-up this event provides a focus on your journey transitioning from employee to self-employed.
Setting up a business requires absolute commitment addressing many personal challenges, financial insecurity and a sense of isolation as you gradually develop towards a greater sense of self-determination and self-confidence. This is a journey taken by all entrepreneurs.
The event will address your challenges, allowing you to share your experiences and hear from others across the Chamber of Solutions community. It is clear that no single specialist has all the answers, and so sharing with fellow businesses can provide some practical insights. Portsmouth Chamber of Solutions is your problem solver for your business challenges.
Portsmouth Chamber of Solutions is a partnership of Hampshire Chamber of Commerce, Shaping Portsmouth and Mission Performance addressing all needs of business start-up, reskilling and growth strategies. It supports businesses and entrepreneurs in the Portsmouth and South East Hants area; responding to the economic impact of COVID-19. It also provides information on Government, LEP, LA and University support; updates on local planning, technology and investments; as well as access to grants, funding, furloughing and the many new post-lockdown directives.
Chairing the event is Rob Lewis of Mission Performance. He will be joined by a panel of specialists:
Jamie Kemp – Radian
Emma Wilson – JCI UK
Andrew Skipsey – M12 Solutions
Tom Lloyd – VP Portsmouth College
Guy Robinson – Xebra Accounting
Benefits of our Chamber of Solutions series include:
• Insights of experienced business people and professionals
• Expert facilitation of the event
• Opportunities to ask your pivotal questions
• Sharing chat input and occasional breakout groups
• Joining in with the active online community
Teona Wingate, Business Manager at Global Radio said of the Chamber of Solutions, "The panel members are selected brilliantly and the content is relevant and engaging. I'm so grateful to have been able to join this, huge thanks to Hampshire Chamber of Commerce.'
The second in the series of events will provide a focus on Learning from Lock Down – New Business Models and you can book your place here.
The third in the series of events will provide a focus on Business and Financial Planning for Success and you can book your place here.
This event will be hosted via Zoom, with a link sent out nearer the time of the event.
*Subject to attendee numbers*