Creative and Immersive Extended Reality (CCIXR) Launch Event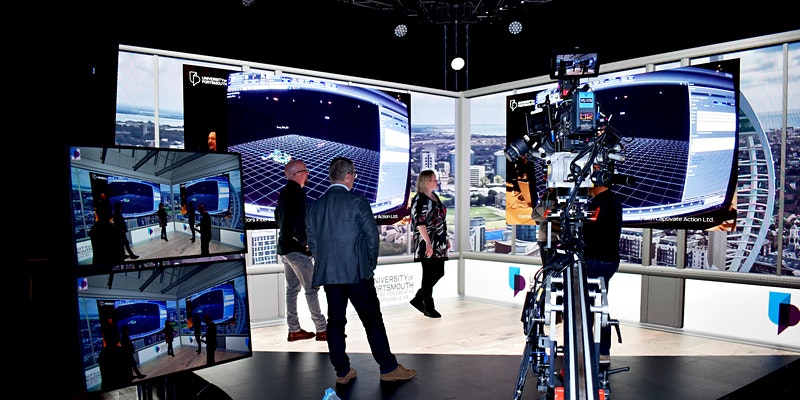 When: 04/05/2022
Time: 18:00 - 20:00
Where: Eldon Building Screening Room Portsmouth PO5 4BG
Join the University of Portsmouth at the new Centre for Creative and Immersive Extended Reality (CCIXR) to learn more about XR technologies and its benefits.
We are pleased to invite you to join us for the official launch of the Centre for Creative and Immersive XR. This celebratory evening will include networking opportunities, demonstrations, live music and the opportunity to see and experience a wide range of immersive technologies – as well as meet the industry experts and teams from a wide range of sectors.
The Centre for Creative and Immersive Extended Reality (CCIXR) is the UK's first integrated facility to support innovation in the creative and digital technologies of virtual, augmented and extended realities.
CCIXR lowers the barrier to entry for businesses who are looking to understand what immersive XR is. It also exists to better show what XR can do for a business – and give organisations access to world-leading facilities that would other be out of their reach, or require significant budgets.
Funded by £5.2 million investment – including £3.6 million from Solent LEP – CCIXR will deliver immersive and creative extended reality (XR) facilities which enable, support and grow the significant Digital Creative Industries sector.
Our current project eXRe focuses on enabling the use of immersive technologies within heritage and visitor attractions, and is funded by the UK Government through the UK Community Renewal Fund.