Innovate 2022: Design Thinking Demystified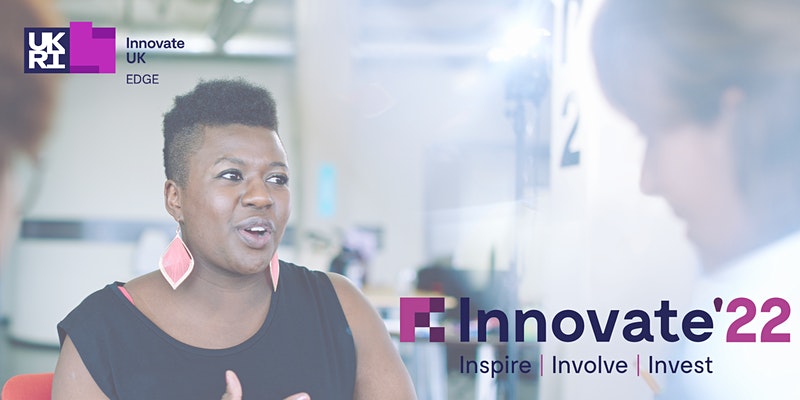 When: 07/06/2022
Time: 9:00 - 10:00
Grow and scale: how to generate stronger innovative ideas with design thinking.
About this event
If you are an innovative business that wants to align your products and services more closely with your clients' needs, this webinar will explain how to apply client centric design thinking to new product development, and introduce a client centric culture into your business.
In the last 12 months we have run over 150 design sessions with our clients, helping them to improve their innovation management and strategy and to learn about, and adopt, new design based techniques and processes.
During this session we'll hear from one of our former clients, Red Paddle, who will share how a Design Thinking approach has benefitted their business.
Design Based Thinking provides businesses with a framework to optimise early-stage product development, and to maximise commercial success. This session will:
Identify key decision points in the product development process that will help you accurately address customer needs
Provide practical tips on how to drive client-centric innovation within your organisation, and differentiate your offering from competitors
Consider how to take advantage of opportunities and challenges emerging from market changes
Who should attend:
This webinar is for innovative companies that recognise the need for user-centric design and wish to drive a design thinking culture within their organisation.
After attending this webinar, you will have insight into:
New creative and user-centric tools that will help you get your clients' attention
Design thinking principles when starting projects and principles of online collaboration
Product development processes to help you grow and scale
Adopting a structured approach to exploring new challenges and markets
Agenda for the session:
Introduction
Leveraging Design Thinking
Tools and processes for an unbeatable design framework
Examples of innovative businesses including Red Paddle Co
Closing Questions & Answers
Support from Innovate UK EDGE to help your business grow and scale
Speaker:
Sarah Dickins, Innovate UK EDGE Innovation and Growth Specialist, has over six years' experience working with established R&D teams in companies such as Sony Electronics, Unilever and Walgreens Boots Alliance, helping them to innovate and create new products.
Host:
Dr Deborah Watson, Innovate UK EDGE Advisory Services Manager, has over twenty years' experience supporting innovation and economic development across sectors as diverse as health, manufacturing and environment.
Innovate 2022 Events Series
This webinar is part of Innovate UK EDGE's 'Innovate 2022' series tackling current business challenges and ways for innovative businesses to achieve their industry-and-society- transforming ambitions.
During the remainder of 2022, we'll be covering the wider bespoke support available from Innovate UK EDGE and how our advisers can help you create a more resilient, sustainable path to growth and scale.
About Innovate UK EDGE
Innovate UK EDGE is a key part of the UK innovation agency's investment in innovative businesses that drive economic growth. We complement Innovate UK project funding with bespoke, specialist-led support for ambitious businesses.