Low Carbon Solent – Project Launch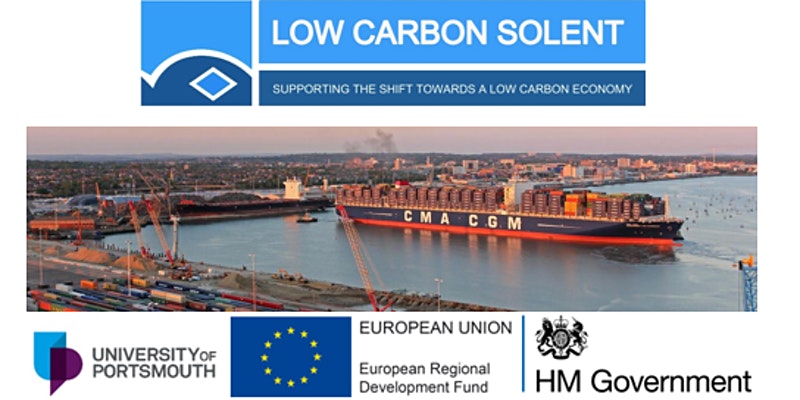 When: 22/07/2020
Time: 10:30am
Join the University of Portsmouth and Greentech South at 10:30am on Wednesday 22nd July 2020 for the launch of the ERDF funded Low Carbon Solent project. The Low Carbon Solent project is being led by the University of Portsmouth, in collaboration with Greentech South and the University of Winchester.
The project aims to accelerate the creation, commercialisation and uptake of low carbon technologies in the Solent region and beyond and advance the development of a sustainable, low carbon economy.
The project will deliver a programme of innovation support and grant funding to SMEs to support research and innovation in low carbon technologies and solutions and promote their adoption. It will also host challenge-led events and facilitate access to postgraduate student projects.
Event Access
To access the LCS launch, hosted on webex, please follow the link below:
Meeting Link: https://uop.webex.com/uop/e.php MTID=mc00ad325b2a2ba66093f19eb78f2b845
Meeting ID: 1633630312
Meeting Password: caFfNmuD
Event Agenda
10:30 – Welcome and introduction to the Low Carbon Solent project team
10:40 – Note from James Ford – Business Engagement and Growth Hub Manager at the Solent LEP
10:45 – Introduction to the Low Carbon Solent project
11:00 – FAQs about European Regional Development Fund (ERDF) funding and support
11:10 – Questions from attendees to the project team
11:30 – Event end