SupportNET 22 "Dragons' Den" challenge for £1000 prize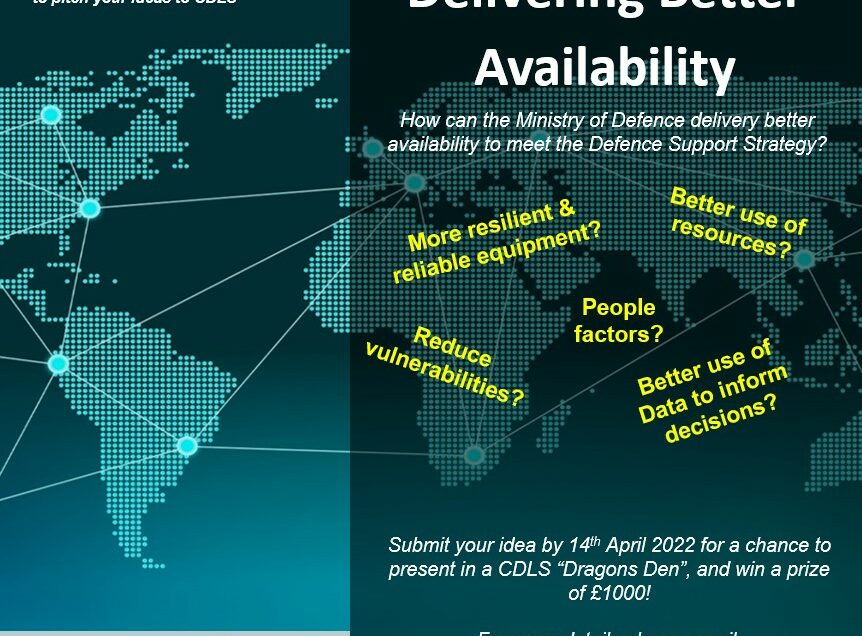 When: 28/04/2022
Can you help the Ministry of Defence deliver better availability of equipment, workforce and platforms?
Team Defence Information is looking looking for innovative proposals for "Delivering Better Availability" – How can, within the areas of Equipment, Workforce and Platforms could better availability be achieved or delivered?
How can the MoD deliver better availability? In order to meet the Defence Support Strategy's aims, Chief of Defence Logistics & Support requires a step change in innovation.
What areas do you think we can:
Do it better – improve on current practices.
Do it differently – make a generational leap in how we operate.
Do something else – be radical and think of new ways to deliver improved outputs.
'Availability' can be a lens on all that happens in the Support Function; some illustrative areas are:
More Resilient and Reliable Equipment.
Better use of the resources we have. .
Reduced vulnerabilities. .
Better use of Data to inform our decision making.
People factors.
The deadline for initial submission is the 14 April 2022, and if successful you will need to be
available to present your idea to an expert panel during the evening of 28 April 2022.