The University of Portsmouth is a leading modern university with a strong reputation for innovative teaching and globally significant research and innovation.
FOR A PROGRESSIVE AND DYNAMIC UNIVERSITY LIKE OURS, CHANGE MEANS OPPORTUNITY AND SEIZING OPPORTUNITIES IS SOMETHING WE EXCEL AT.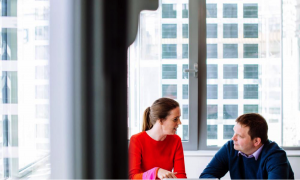 The world is noticing. Our growing reputation for excellence is pushing us up the major UK league tables. For the 11th year running in the National Student Survey (NSS), we have out-ranked the sector average for student satisfaction across all areas, with overall satisfaction at 88 per cent. That places us in the top 20 per cent of English universities for overall student satisfaction.
We are rated 'Gold' in the government's Teaching Excellence Framework (TEF). The 2019 Guardian University Guide ranks us 25th. We rose five places in the Complete University Guide, ranking 51st in the UK. For the third consecutive year, Times Higher Education placed us in the 'top 100 young universities in the world'.
A breath of fresh air in the academic world, we define ourselves as Ambitious, Responsible and Open. We pursue bold ideas. We act with integrity for the greater good. A city of commerce and exploration, Portsmouth's history is built on diversity and this is reflected in our student profile. We firmly believe that Higher Education should have nothing to do with privilege and everything to do with ability, potential and collaboration. Progressive, vibrant, a testament to our city's heritage, we are the University of Portsmouth.
Innovation and Research: delivering impact to the heart of society's fundamental issues and questions.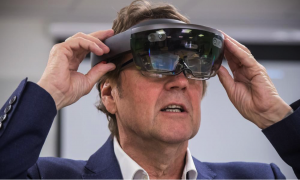 PARTNERSHIPS ARE KEY TO THE SUCCESS OF INNOVATION AND RESEARCH, WITH INDUSTRY, WITH ACADEMIC PEERS, AND WITH THE GENERAL PUBLIC. WE CHOOSE OUR PARTNERS BASED ON SHARED PRIORITIES AND GOALS, AND OUR RESEARCH ACHIEVEMENTS REACH FROM THE STARS AND INTO PEOPLE'S EVERYDAY LIVES.
As well as being actively involved in partnerships, we are also helping redefine how universities, business, community and government partner together. Key to the strategy, is the alignment of values, goals, and connecting the local with the global. Our Global Engagement Strategy positions us to continue developing mutually beneficial partnerships with global reach and impact worldwide. We have strong relationships with business and industry through research programmes, innovation and knowledge transfer partnerships, undergraduate job placements, and graduate employment schemes. We also offer first class laboratory and field facilities for problem solving, testing, consultancy or research and development.
Come and talk to us in the collaboration zone and find out how we can help you.