Meet the Partner: University of Portsmouth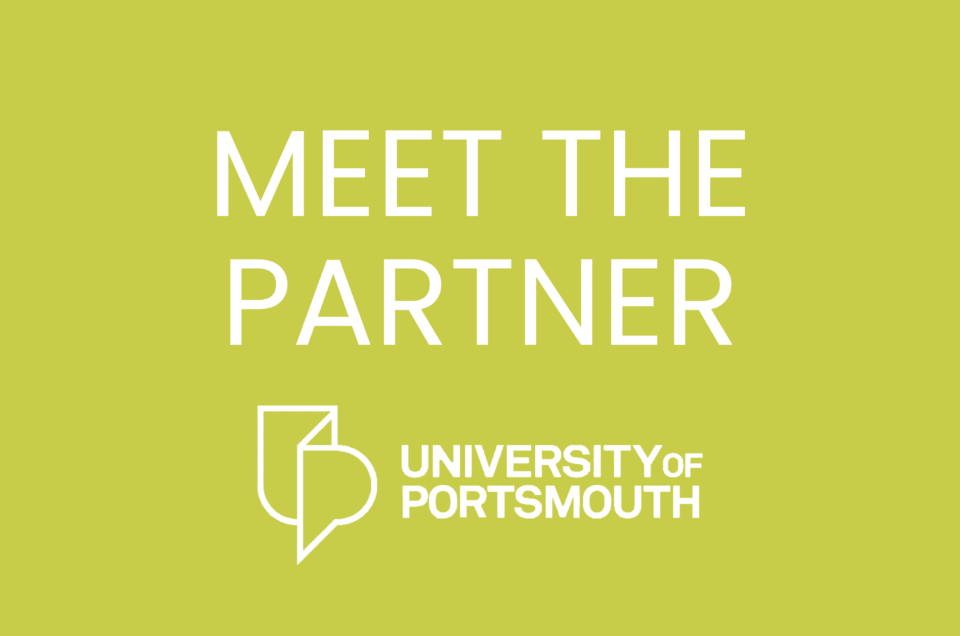 The University of Portsmouth is a founding partner of Venturefest South as it believes that the scale and the variety of innovation within the region deserves recognition.
It is committed to delivering research that solves problems, enriches people's lives and creates lasting impact. The university works in partnership with other organisations of all sizes and structures, from pre-start companies in our innovation centres, SMEs, large multinational corporations and public sector and civic organisations.
The University of Portsmouth is in the top three modern universities for research power and examples of its innovative work includes:
The Solent Future Transport Zone – providing sustainable solutions for the transport of people and goods
Addressing challenges posed by the life-cycle of off-shore wind farms
Solent Oyster Restoration Project, successfully releasing billions of oyster larvae into the Solent, recreating natural habitats and rebuilding ecosystems to restore our seas to health
Improved care of injured soldiers who have been injured operating in extreme hot or cold conditions
Created the Centre for Immersive and Extended Reality – the UK's first purpose-built facility that brings together a whole suite of the very latest XR technologies under one roof to support innovation in virtual, augmented and extended realities and is a facility for companies to use
Hosting the South Coast Centre for Excellence for Satellite Applications, which supports ambitions for Mission Space
Delivering the Help to Grow Management programme on behalf of BEIS
Supported over 100 SMEs in the med tech cluster to grow their businesses through access to knowledge and expertise provided by the university and Portsmouth University Hospital Trusts and their networks
Hosting over 50 companies in its Innovation Centres, providing high quality flexible work space and access to University talent and facilities. It works in partnership with Barclays Eagles to provide additional business support.
Director of Research and Innovation Services Sarah Duckering explains: "Venturefest provides the platform to showcase our work and to reinforce existing and build new partnerships for the future."
To get noticed by the University, her top tips for innovators are:
Have a solution to a recognised problem that can be enhanced, tested, developed with support from engagement
Value working with the talent at the university, its staff and/or students in partnership
Be open to new ideas and approaches, want to learn and develop
Have the resources, commitment and appetite to pursue their ideas
Be working in an area that the university excels in.
Sarah adds: "My advice to early stage entrepreneurs is that networking is key. Find a network that suits you and make it work.

"Ask questions and ask for help as there is plenty out there. Listen to the advice, and act upon that which makes sense to you and your vision.

"If you want to chat, get in touch at researchandinnovation@port.ac.uk"
For more information about the University of Portsmouth's business events, research and business support, see the links below:
https://www.eventbrite.co.uk/o/university-of-portsmouth-14583567344
www.port.ac.uk/research
www.port.ac.uk/business