Cyber Security for Small Businesses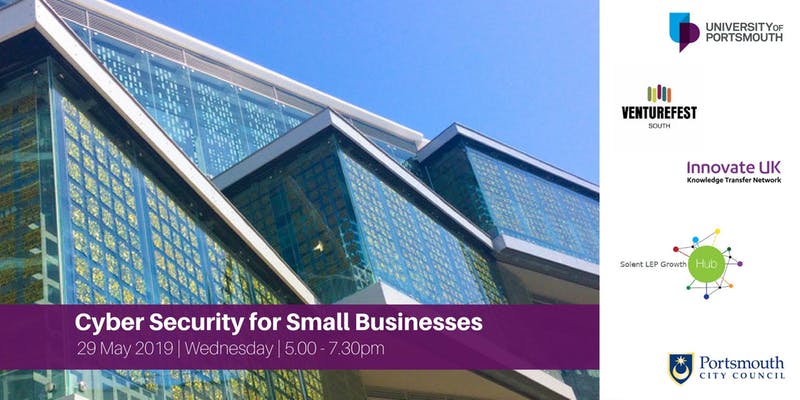 When: 29/05/2019
Time: 17:00 - 19:30
The University of Portsmouth is a leading name in Cyber Security.
AWARENESS
There are many different kinds of threats and risks to your small business. This event will offer a practical guide to ensuring you know what measures your business can implement.
RESOURCES
This event will provide guidance on mitigation and safety, sharing real life examples and solutions to cyber security threats.
NETWORKING
Talk to other businesses about how they have secured their businesses, learn from their experiences and create a network that you can call upon.
Speakers include:
NCSC (National Cyber Security Centre)
Professor Mark Button – Director of the University of Portsmouth Centre for Counter Fraud Studies, co-author of the government's annual Cyber Security Breaches Survey
Streeva – a case study on their experience establishing an Information Security/Governance framework within an SME
Andy Holyer (University of Portsmouth) – practical experience of solving cyber security challenges
KTN – funding for businesses
Partners for the event include:
This event is a Venturefest South rumble event
This will follow with networking and refreshments.
Should you have any queries about this event, please contact:
Ying Ying Cheung, Research Development Officer – Security and Risk
ying-ying.cheung@port.ac.uk