Innovation & Growth Session – Innovate UK and Innovate UK EDGE South East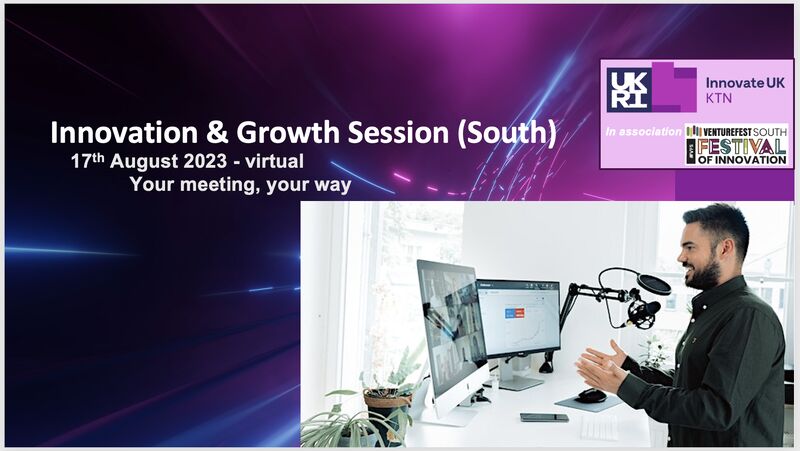 When: 17/08/2023
Time: 10:00 - 16:00
Where: Online
Attention SMEs in the south doing great things!
There's an interesting programme underway with our Partner, Innovate UK and Innovate UK EDGE South East. They're offering 1-2-1 interventions to tech innovation businesses facing obstacles.
The programme is designed for frustrated yet dynamic tech innovation businesses with an opportunity close at hand but something is holding them back.
They have set aside the 17th of August where you can apply for an hour of virtual meeting space. Start your meeting request
here
.
As part of InnovateUK's strategy to work with regional business support activity in place and as our Partner, this programme is being carried out in close partnership with us at #VFS23: Festival of Innovation. They're offering a number of complimentary tickets to those who would benefit from being present.
Email bruce.mclelland@iuk.ktn-uk.org if you think there should be a ticket with your name on it.