We're back for Venturefest South 2018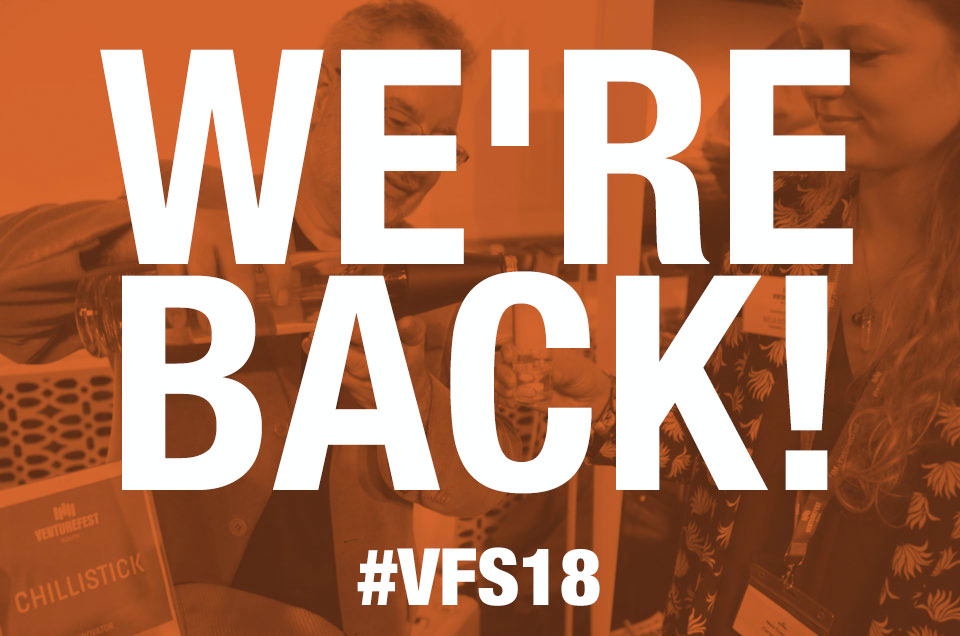 Venturefest South to welcome back hundreds of innovators, entrepreneurs and investors to Winchester in March, with the return of this annual showcase event.
Following an incredibly successful first year in 2017, the founding partners of Venturefest South have announced the second showcase event for 2018.
Venturefest South brings together top talent from the region to demonstrate technologies and innovations, allow start-ups to pitch for investment, and match entrepreneurs with the right organisations to take their businesses to the next level.
The event takes place on Thursday 1 March 2018 at Winchester Guildhall and features a prominent keynote speaker, innovation zone, investor pitching sessions, a young entrepreneurs' zone, informal open mic pitching sessions, as well as workshops and networking.
Venturefest South has been created and developed by a group of partners within the regional innovation economy: Carswell Gould, Dorset Growth Hub, Enterprise M3 LEP, Innovate UK, the Knowledge Transfer Network, Oxford Innovation, Portsmouth City Council, Solent LEP, Southampton City Council, Southampton Solent University, the University of Portsmouth and the University of Southampton.
Venturefest South chair Chris Allington said: "Venturefest South is run and funded solely by the region's innovation community, and our valued sponsors. Venturefest South brings together innovators, investors and entrepreneurs, which is vitally important to help strengthen our regional economy and the community of businesses within it.
"Venturefest South is more than just a one-day event – it's an annual programme of activity for the Southern region to boost our innovation credentials and help the next generation of technology be discovered and developed here. The area is rich with technical and innovative talent and Venturefest South will champion this throughout the whole year."
Venturefest South is part of the wider Venturefest network, which works nationally to draw local innovation eco-systems together through a number of local events around the country, working closely with the Knowledge Transfer Network, Innovate UK and other national partners.
Tickets, including early bird promotional tickets, are available at: https://www.eventbrite.co.uk/e/venturefest-south-2018-tickets-37193271075
To find out more and to apply to take part in any of the pitching sessions, showcase an innovation in the exhibition or sponsor Venturefest South 2018, visit: www.venturefestsouth.co.uk