Business women to get ahead with Solent LEP peer network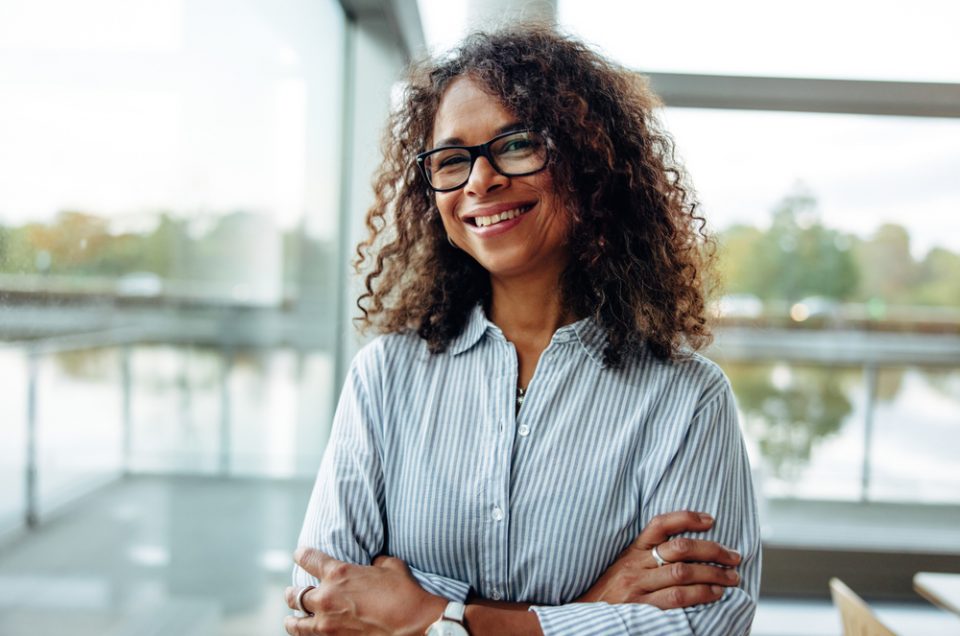 The Solent Local Enterprise Partnership is paving the way for women to get ahead through its Local Business Networks Programme, also known as peer networks.
The initiative offers small groups of leaders and owners from small and medium size enterprises (SMEs) based in the Solent region the chance to meet and share best practice and to gain one-to-one tailored support. Its unique Women in Business groups are a great opportunity to meet, communicate and support local women from a diverse range of business backgrounds. Each participant brings a challenge to the sessions and everyone explores and makes suggestions on how to tackle it.
Emma Corina, Director of Strategic Planning at YMCA Fairthorne Group, took part in the LEP's Peer Networking during last year's pandemic and feels she is now much more prepared for handling the demands of her job.
The YMCA community charity helps more than 40,000 children, young carers, school groups and families across Hampshire and the Isle of Wight through various support services. As Director of Strategic Planning, Emma is leading a 10 year plan of sustained and quality growth to transform young lives and help them thrive.
She says: "The Solent LEP's Local Business Networks Programme was a great opportunity to engage with business leaders and owners of SMEs and find out if we shared the same challenges and discuss our approaches to problem solving.
"In particular, I think the Women in Business groups are a great opportunity for women to talk about overcoming obstacles they have faced in a competitive business field.
"Women can be in a minority in some businesses, so networking and working together is really useful. It gives us a chance to take a different approach to work situations and share our experiences."
During Local Business Network meetings women share their career experiences for the benefit of all taking part, under the guidance of an expert business moderator. It's a valuable lesson for competing in today's fast-paced and ever-evolving business world. The Women in Business network groups are specifically tailored towards encouraging mutual understanding of key issues through talking together. This results in new strategies and solutions for better ways of working.
Emma said the biggest skill she gained from the programme was approaching challenges with curiosity before becoming solution focused. She said: "It's great to have a moderator in the room pushing you to think more about things and to get a better solution instead of solving it as quickly as you can. I was also given some great business planning tools during one-to-one support."
The Solent LEP's Chief Executive Officer Anne-Marie Mountifield gave a keynote speech at the prestigious Innovate South: Southern Pioneers event earlier this year, emphasising the LEP's commitment to gender balance and the importance of ensuring that all women in business feel supported and are aware of the opportunities available to them.
SJ Hunt, Deputy Chair of the Solent Local Enterprise Partnership (LEP) and Chair of the Solent LEP's Business Task Force says: "The Solent region offers a vibrant and exciting innovation ecosystem which is so important in this post-pandemic era of economic recovery.
"The LEP supports and celebrates the successful work that is being produced to boost prosperity, including that of our inspirational women entrepreneurs and business leaders who contribute so much."
The Innovate Local: Southern Pioneers event was opened by Caroline Nokes, MP for Romsey and Southampton North, who is the Chair of the Women and Equalities Select Committee and a strong advocate for women in business. Click here to read more.
SJ believes the Peer Networking programme offers a unique and invaluable opportunity for more women in business – especially if they are juggling the demands of home life during school summer holidays – and encourages them to sign up.
Research has shown that women in business have been disproportionately affected by Covid-19, with women's jobs estimated to be nearly twice as vulnerable as men's jobs – this led the Solent LEP to step up training provision through Peer Networks for female entrepreneurs and to work in partnership with Enterprise Nation, Facebook and NatWest through the 'SheMeansBusiness' campaign.
The Solent LEP also offers its Local Business Networks Programme, or peer networks, to business leaders and owners from all backgrounds, and has set up groups for those from minority ethnic groups, who may appreciate discussing similar challenges with people from similar backgrounds.