Introducing Museums Hack Day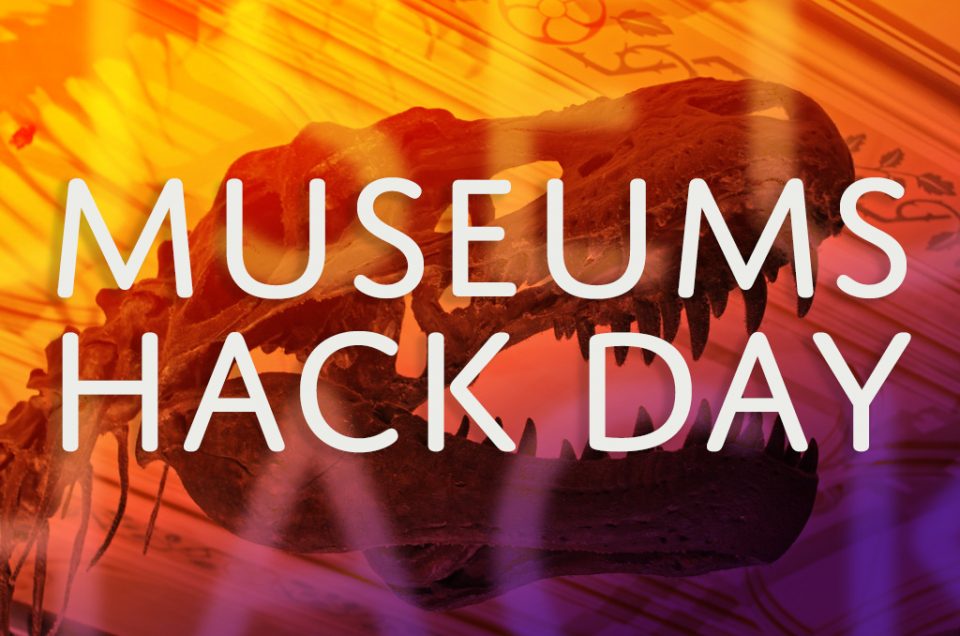 Museums Hack Day is a brand new tech-focused event for the region, bringing together creatives and technologists, and running in partnership with Venturefest South.
Chris Cooper, CTO at KnowNow Information shares this overview of the day:
There are many reasons to have a hack day focused on museums. Firstly, many museums can benefit from hearing about exciting ways current technology can benefit their organisations. Secondly, it offers an opportunity to showcase local talent. Finally, the winning team at the hack day and the museum sector as a whole have the opportunity to increase their own chances of success.
How did this event come about?
The Museums Hack Day is a team effort led by Lucy Marder from the South East Museums Development Programme, Dr Alex Reynolds from Southampton Solent University and yours truly with my mix of Creative Network South (CNS) & Digital South hats on. The digital side has had additional support from Ed Gould (Carswell Gould), Barrie Robinson (Future Basics), Nikolaos Maniatis (Museo Techniki), Adrian Moss (Focus Biz) and Charles Freeman (CNS). My thanks gents for your assistance in helping to realise this event.
About a year ago at a CNS meeting Charles, Lucy and I had just listened to a lecture given by Alex. This led to a discussion where we agreed to explore possibilities related to the use of digital technology in museums. At the time, Digital South and CNS were looking for innovative and interesting projects to support our local creative digital industry, aiming to improve the visibility of the local digital talent, encourage locally grown innovation and create new opportunities for business growth.
Museum Focus
The museum sector across the UK is struggling as a result of funding cuts, and the South East is no exception. The digital presence in the region's museums ranges from zero to hi-tech provision. Some struggle to secure Wi-Fi, while others are embracing an immersive digital experience. Yet the museum sector is of great importance culturally. Museums and the cultural archives they support help define a region and offer a sense of cultural identity as recorders and storytellers of history. A vibrant cultural scene also helps retain talent in the region, which the South East struggles to do from a digital perspective.
During a pre-hack day engagement workshop between museums and digital SMEs, one theme was common. This was the mistaken belief that the IT industry was out to make short term profit. The assembled representatives from the digital community refuted that misconception, and common ground was identified around developing sustainable, collaborative relationships with the museum sector. Evolution, not revolution. The final agreed idea was to collaborate on a Museums Hack Day. For this event, museums would identify a range of challenges, and the local digital community would be invited to develop innovative solutions to these.
Success Factors
A good framework is essential to any event, so the team spent a good while discussing what success looks like in the context of a museums hack day. The following six success factors are the result: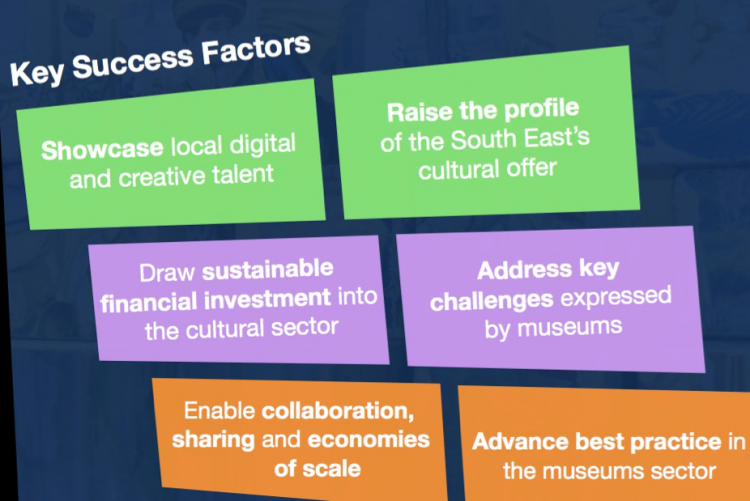 Crucially, these criteria apply equally to the museum sector as well as well as the digital. The criteria are designed to help the judges score equitably across the different ideas developed on the day.
Challenges
Lucy has been busy with the museums and found six cool, diverse challenges to focus on. The idea is that six digital and creative teams will be formed at the hack, and will collaborate with participating museums to find creative digital responses to each of the challenges identified.
The museums and challenges are:
Pendon Museum: Making better use of website and converting web visitors to customer interactions.
Mary Rose Museum: A virtual reality tour offering access to collections hidden in reserve stores.
Lightbox Museum and Gallery: Audience diversification: reaching millennials though social media or video content
Maidenhead Heritage Centre: Interpreting transport stories without the use of moving objects.
King John's House Museum and Heritage Centre: Using the digital to show audiences how the museum's buildings might have looked in the past.
Southampton Arts and Heritage: Creating a web legacy for resource intensive temporary exhibitions.
What Now?
Firstly, sign up via the Eventbrite. The hack day is meant to be fun and informative. An opportunity to network, learn and create a potentially winning solution for an engaged collaborator. The day will start off with some examples of existing sustainable technology solutions; as well as a perspective from the museum sector too. Then it is down to business… Start innovating!
Secondly, consider sending us a showreel or short 1min video of your/ your team's capability.  Show us what you've got! Showreels will be posted on the South East Museums YouTube channel. The video shorts will be run during through the day to give attendees a reminder and a flavour of the quality of our attendees. Upload your shorts to dropbox.
Finally, have a great time at the Museums Hack Day!  Enjoy the great venue and hospitality of Southampton Solent University.
Format on the Day
•       Turn up for that first coffee. Then find a table. Introduce yourself and start chatting.
•       Next listen to some current success stories for inspiration.
•       When the starter pistol goes start innovating.
•       Prepare some output that demonstrates your idea with your teammates & new collaborators.
•       Your idea will be judged by the esteemed panel. Winner is announced shortly after.
What Happens Next
The winning team will take the £2,000 and the business advice support provided free by Southampton Solent University to develop a minimum viable product (MVP). This MVP will then be used to attract more funding and support for further development.
The business attraction is that the museum sector as a collective is ready to buy into the winning solution.  So this won't necessarily be a one off project. Secondly, depending on the quality of the ideas generated on the day, others may themselves be adopted in the future.  Who knows…
Finally, let's have an excuse to repeat the event.  Come and join us at Southampton Solent University, Friday June 16th  for the South East Museums Hack Day.  Let's create some new locally born IT.
SaveSave