Solent LEP set to fund £15.9 million first step to recovery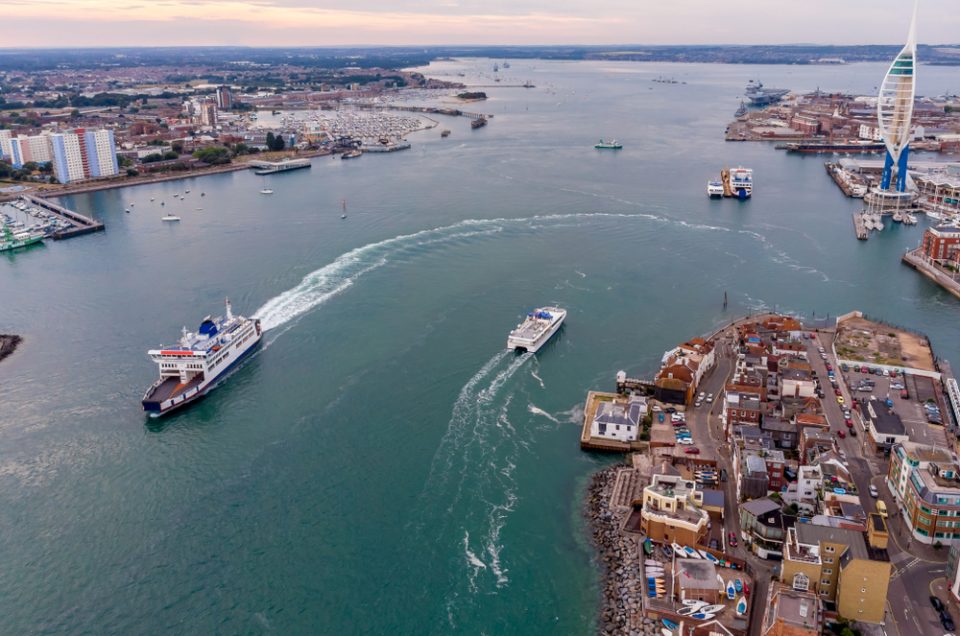 The Solent Local Enterprise Partnership (LEP) has announced plans to invest £15.9 million in several significant projects in a move that will benefit the region's economic recovery in the post-pandemic environment.
The LEP will use the Government's 'Getting Building Fund' allocation to finance projects to help bring forward a further wave of investments that will drive local economic growth.
The Solent LEP, which plays a leading role in determining economic priorities in the region, is investing in projects that have transformational potential to stimulate the economy over the next 18 months, leveraging a further investment of over £60 million in the region. Other important benefits to the region include the direct creation of 730 jobs, with a further 3,630 jobs created in construction. In addition the projects will unlock the development of 1,560 houses and 2,800sqm of commercial space.
Contributing to the region's skills and innovation sector there will be additional new or improved learning, and research and development space, whilst 230 businesses and 60 new learners will receive direct assistance.
Communities in the Solent will benefit from the creation of over 10 acres of public green space improvements, whilst over 23,000 new superfast broadband connections will be made, and 34 million kg of CO2 emissions saved.
Anne-Marie Mountifield, Chief Executive and Board Director at the Solent LEP explains:
"This is a timely and unparalleled opportunity to restart the Solent's visitor economy which has been so deeply impacted in 2020. The cruise industry is a lynchpin of our national visitor economy with the Solent's share of activity standing at 86 percent. That is why it is critical for the region that we support it to be competitive on a global stage, in order that the Solent remains a destination of choice in coming years.

"Investment in our world-leading cruise industry will not only benefit the sector, but also represents a strong backing for our local supply chains, transport links, retail and hospitality businesses that rely on the customer base generated by activity at the port.

"Alongside this, we have an unprecedented opportunity to bring forward a greener recovery for the sector, reducing emissions at sea, shore and across the supporting logistics and infrastructure network.

The potential impact of all of these projects extends beyond their much-needed direct economic benefits, and the wider stimulus they provide will drive growth exponentially through focusing on our key areas of vulnerability and potential."
In Southampton, one of Europe's leading cruise markets, investment is being made in the development of a new fifth cruise terminal that will deliver an iconic wave inspired building with solar generation and shore power ensuring a world leading zero-emissions facility for cruise vessels in port.
Associated British Ports (ABP) Regional Director Alastair Welch commented: "We are pleased to hear of the announcement by MHCLG today confirming the Government's continued support for the cruise sector, which is crucial to our economy. We look forward to confirming the details linked to this announcement to ensure we are able to support the resumption and future growth of cruise as soon as possible."
More innovative environmental leaps abound in Portsmouth, where the Centre for Enzyme Innovation (CEI) develops green recovery solutions for the breakdown of plastics, enabling their re-use, and tackling one of the world's greatest pollution challenges. The project to build an Industrial Engagement Hub will create an environment for companies to engage with the science, access facilities and become a testbed for growing local and national partnerships.
Firmly establishing the Solent as a hotbed for innovation around low carbon marine logistics, as well as supporting ground-breaking collaborative projects with local tech companies and universities, funding is available to realise the development of multi-role electric and hybrid robotic vessels. The Woolston 'Silicon Wharf' project will double the size of the control centre and establish a robotic operator training centre, creating high value jobs, training operators and support for the supply chain.
Improving the standard of living for New Forest communities, two parallel but separate 4-way multi-duct fibres will run either side of the A326 to bring connectivity to Fawley Waterside Intelligent Merchant City. This is a critical development for coastal communities who will benefit from this programme of town and city centre modernisation through the enhancement of digital connectivity.
On the Isle of Wight, Branstone Farm Rural Employment Hub is being developed as a prototype project that will bring to life the Island's recently acquired Biosphere status. The mixed-use development will see affordable housing built, a new brewery, a visitor centre and commercial office space in both new and renovated buildings. The Hub is designed to act as a model of sustainable developments that support living and working needs of local communities.
Additional housing in the Solent region will also benefit from this round of funding, tackling the challenge of eutrophication, a major environmental problem. Nitrates and phosphates from farming and domestic waste, run off the land into the water, promoting the growth of algae and other plant life, which take oxygen from the water and negatively impact the aquatic ecosystem.
By using funding to repurpose agricultural land, this excess of nutrients can be mitigated, and permission can be granted for the development of over 1,500 houses to be built in the region, creating an additional 3,000 construction jobs.
In response to the economic fallout caused by Covid-19 on the region, the LEP has been engaging with local partners to draw up a road map of £1B worth of investments that will spearhead growth moving forwards. Collaboratively the LEP has developed a pipeline of over 50 projects to help kick-start the road to recovery in the Solent.
Further information in relation to the first wave of investments to be brought forward from this pipeline can be found here.
A short film about the Branstone Farm Rural Employment Hub on the Isle of Wight can be watched here.