Top tips and smart marketing moves for startup businesses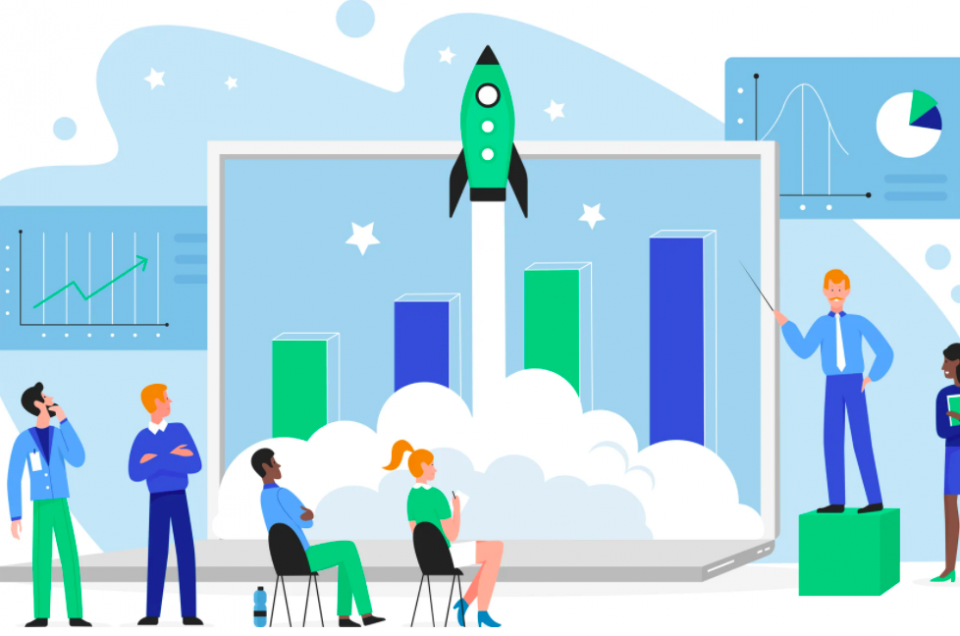 Startup businesses are born out of the founder's passion for the product or service that they are bringing to market, but often a lack of basic marketing knowhow is a barrier to success.
Carswell Gould's Gareth Miller shares his top tips and smart marketing moves for startup businesses.
In the South East, 65% of the workforce would like to start up their own business. This enthusiasm for going it alone meant that in 2019 there was a company formed for every minute of the year. But in many cases simple passion for an idea isn't enough, causing the failure rate of startup businesses to be eye wateringly high. 20% of startup businesses will fail in their first year, 60% will fail within five years.
However, with good mentoring and marketing expertise startups stand a much higher chance of success. A recent survey featured in Forbes stated that mentored startups grow 3.5x faster and raise 7x more money.
Carswell Gould has been at the heart of innovation and entrepreneurship for almost 30 years. It's a founding partner of the innovation network, Venturefest South and has been a driving force for growth for the likes of SETsquared, Seraphim Space Camp, Geovation Hub, Old Bond Store, Kelda Technology and many more.
We believe in startups, we believe in their power to help the UK economy recover from the impact of COVID-19 and so we're committed to providing our time and effort to helping accelerate the growth of early-stage businesses with great ideas the only way we know how – through marketing know-how. So, with that in mind, here are our top tips for marketing for startups, with a bit of info at the end about our new Launch and Grow Bootcamp, which has been designed specifically for startups.
Tip 1
Know your market.
For most startups the product or service is everything. They have started their business because of an idea or passion. You might have a feeling that there is, or should be, a market out there for your product, but to understand exactly who they are, and where they are, is of vital importance. Spend time getting under the skin of your target market. Simple tried and tested techniques such as developing a set of customer personas, competitor analysis and even a SWOT analysis will give you insight into the potential gap you are trying to fill and how sustainable that is.
Tip 2
First impressions do last.
Startups tend to be born out of agile fast-paced environments. The idea might be going to change the world, but it stands a much better chance of success if it looks and sounds the part. Put a 'suit' on your product.
You'll be going head-to-head with hundreds of other startup businesses looking for investment – make sure that you and your product look and sound professional. It's vital to articulate a convincing and authentic brand story. Why your business exists, not just what it does.
When you get your chance to put your product or service in front of your audience, or an investor, make sure that it looks professional and the emotion behind your brand story is authentic. You don't need to be trying to save the planet, but you do have to have a convincing cause or reason you have for being in business.
Tip 3
Tune your channels.
Ensure that all your marketing channels are in tune. Digital, printed, broadcast, physical, word of mouth… Think about your owned, earned and paid channels.
'Owned' is your own 'real estate' e.g. your social, website etc.
'Earned' is any third party channel you can get your message out on e.g. using press and PR.
'Paid' is any paid advertising.
All of these things need to be working in harmony, they need to be in tune with your brand messaging and visual identity, working together to not only reach your target audience but to put your proposition in front of it in a way that evokes a desire to buy or find out more. As a startup, it's rare you'll have a huge advertising budget, so this is even more important. Use the knowledge you've gained from your audience to target your efforts with pinpoint accuracy and with messages that appeal to their needs and passions.
Tip 4
Get connected.
Understand and open yourself up to an ecosystem of opportunity. There are a myriad of business groups and specialist organisations who are waiting and wanting to help you. From venerable business groups in the region such as the Chamber of Commerce, Business South and city BIDs, to innovation engines such as Venturefest South, Innovate UK and KTN.
There is also a huge number of funding opportunities from the likes of Solent LEP, which are designed to help give your idea the funding to provide every possible chance for success.
Tip 5
Join an accelerator programme.
The Launch & Scale Bootcamp has been developed by Carswell Gould in collaboration with Venturefest South and its partners. Its purpose is to help launch and accelerate the growth of new innovative businesses by providing an injection of brand marketing expertise.
The programme promises to give fledgling businesses the tools they need to present their proposition in a compelling and professional way to investors and the market. Growing new businesses and connecting them with opportunity is in our DNA, it is what we do.
In a world faced with many challenges, we believe that innovators and entrepreneurs are the best chance UK Plc has for rapid economic turnaround. Businesses need good advice to launch well. Often that help comes with a prohibitive price tag. By developing this subsidised bootcamp we're doing our bit, helping new businesses launch and grow with award winning advice and guidance at an affordable price.
Find out how more and how you can get involved at www.launchandgrow.co.uk