TrustonTap – The smart new business reinventing Homecare for older people in the South East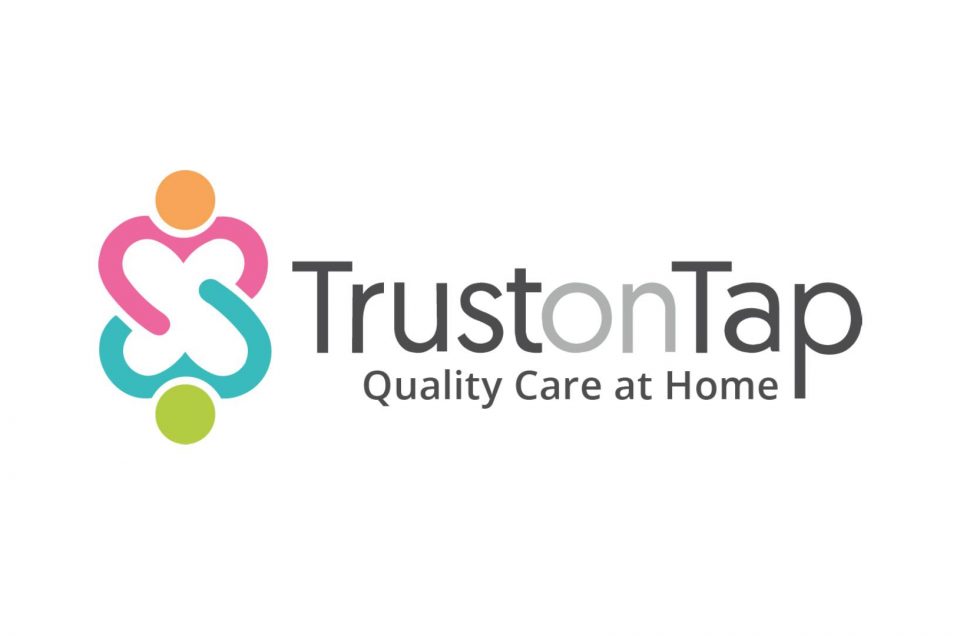 #VFS21 innovator, TrustonTap is creating a stir with its ambition to completely change the way we look after older people in the region. They want people to be able to grow old in their own homes with affordable care and support on tap.
The unique TrustonTap platform connects self-employed care workers with older people who want to stay at home independently, enabling them and their families to improve the quality of care and lower the cost of provision, without the need for a care agency.
Founder William Cotton learned from both personal and professional experience the importance of good quality care for older people and was inspired to set up the TrustonTap business in 2015. His background was in Healthcare at Boots and he was Co-Founder of the award- winning Canary Care home monitoring solution for older adults in 2011. He has personal experience of supporting older relatives to live independently at home.
He was focused on the challenges facing social care in southern England and evaluated the 'Collaborative Economy' Marketplace models that were being developed in North America. He saw the opportunity to reinvent Homecare in UK and TrustonTap Ltd was formed to develop an online Marketplace to support older people to live independently in their own homes.
Since then, the TrustonTap team has built the website, the back office and the underlying marketplace platform. Methods for recruitment of carers and safeguarding processes were put in place and the concept was successfully piloted 5 years ago. The business was then rolled out across the Thames valley and has been growing ever since
"Over the last 3 years we have made significant progress in our desire to revolutionize the provision of care across the UK. TrustonTap customers already value the improvements they get in the provision of care as well as the significant reduction in cost. At the same time, our model has allowed self-employed carers to be better rewarded and motivated for the wonderful work they do"
TrustonTap is undoubtedly making it easier to get trusted help whenever people want it, as well as providing greater choice of carer than had previously been available. The business has used the latest technology to ensure that they can deliver their service at a significantly lower cost whilst also ensuring that the team of trusted assistants are paid at a good rate for the work they do. The handpicked team of carers keep around 80 per cent of their client's fee compared with around 40 per cent via a traditional care agency. As a result, they are better motivated and able to deliver better quality, more consistent care and support to clients.
The team have met many retired people in the South East who wish to stay living independently in their own homes but who need a bit of help on small day to day tasks -whether this is to change a light bulb, pick up a prescription, help with paperwork or simply to have someone to chat to. The growing team of 'TapTeam' carers pride themselves on delivering excellent service to older people in their own homes, whether it is a one-off task or a regular care arrangement.
TrustonTap has ambitions to grow across Hampshire and the southern region and is keen to use Venturefest2021 to spread the message of how care for older people in local communities can be transformed. The business is seeking EIS investors who will partner with them to grow the business regionally and beyond.
TrustonTap is building a service that helps people to live in their own homes with all the services they need on tap. Better quality homecare for a better quality of life