VFS21 Award Winners – they came, they pitched, they conquered!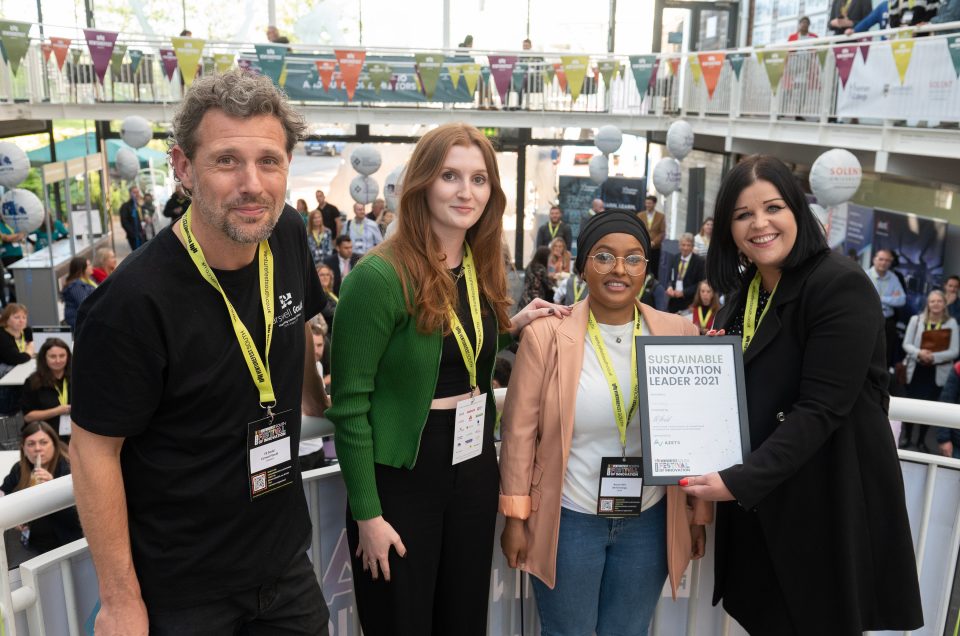 The VFS21 judges had the tricky yet fun task of choosing the top innovators for this year's prestigious awards.
VSF21 Head Judge Adrian Braine, Founder of Root21, a technology accelerator working with start-ups and SMEs, said: "It was fantastic to see so much innovation going on in the region and that all the innovators were so passionate about what they do.
"The judging panel looked at how well they explained their business and the potential for investment. These are crucial because if you can't get people to understand what you do and why, you're really lost and most businesses need investment at some stage, so it has to appeal to investors.
"My advice to them all is to build a solid business model and then keep going. In my opinion one of the key attributes for a successful Entrepreneur is persistence, they should keep pushing!"
The winners are:
Open Mic Pitching Champion 2021: Millie Flemington-Clare from Human Beauty
humanbeautyldn@gmail.com
Human Beauty's Millie Flemington-Clare was presented with the Open Mic Pitching Champion 2021 award at the end of the day. She created Human Beauty as a truly inclusive cosmetics brand with like-minded people with and without disabilities. It champions accessible design, incorporating features such as braille to ensure absolutely everyone can experience the power of make-up and its ability to boost self-esteem.
Millie said: "I think the judges chose me as the Open Mic Pitching Champion due to my unique story of my battle with my health and my passion for beauty. My frustration at the lack of diversity in the industry led me to create a brand that is inclusive for all. I also think I was chosen as my brand and product is disruptive and innovative.
"I really enjoyed VFS21. It was my first time attending and the highlight was definitely the Open Mic competition. I had told myself if I was going to get one thing out of the day, it was to be brave and pitch my business to other people for the first time. I was so nervous but the feeling after my pitch was exhilarating.
"Next for Human Beauty is to secure funding to launch our first product line mid/late next year. Human Beauty has had a lot of attention and interest and now is the right time to push for a launch as people are talking about me and my brand.
"Please follow us on Instagram, Facebook and Linkedin @Humanbeautyldn. Also if anyone is passionate about inclusivity, inclusive design or manufacturing B2C goods, I would be grateful for support in those areas."
Find out more here https://humanbeauty.co.uk/
Second placed in the Open Mic Pitching Competition was Jon Dawson from Renovos https://renovos.co.uk – a regenerative medicine company and pioneer of nanoclay gel technology, helping clinicians deliver safe and more efficacious treatments for tissue repair.
Third place went to Mitch Wisniewski – Other Skies 3D website innovation. https://otherskies.co.uk
Sustainable Innovation Leader: Emily Baulf with Oxto Energy
baulf@oxtoenergy.com
Emily said: "OXTO Energy is a global energy storage technology provider based in Guildford, Surrey – with colleagues working in Europe and North America. Dr George Prassinos founded the business in 2015, after working on satellite and deep space applications and developing the flywheel technology that now forms the Core IP of OXTO's Flywheel Energy Storage Systems.
"World energy systems are being forced to adapt to the demands of climate change, population growth, electrification and globalisation. Our flywheel energy storage systems could be the key enabling device in facilitating this transition – and not just for wealthy nations, but globally.
"VFS21 was a great event with so many incredible minds gathered in the same place. From the conversations we had with judges, there was a lot of focus on the applications of our technology, which are so diverse, because truly we can provide services for anyone who requires electricity.
"Our priority at the moment is delivering on projects that we have in the pipeline. We're very excited to see our systems being adopted in smaller economies where it is seen as a holistic solution that is not purely for environmental benefit, but as a cost-effective alternative that stimulates local economies and in turn, improves standard of living." https://oxtoenergy.com/
Innovator of the Year: Antony Quinn at Maverick Aviation
Antony said: "We were delighted to receive the award for our Advanced Aerial Mobility Systems, including the Maverick® Aviation jetpack which is hands-free, uses sustainable fuels, and is safe and easy to fly.
"I think the judges recognised the novel way we have focused on customers' needs when approaching the age-old challenge of human flight. We have resolved many of the problems faced by other pioneers in this field and our innovative and sustainable approach has led to business growth.
"The highlights of VFS21 for us were meeting organisations that can help us take the next steps in our growth and sharing stories with fellow start-ups on a similar journey. It was a great opportunity to showcase our technology.
"We are now looking for further investment to support market entry, and we will continue to innovate and take our products to new heights."
Find out more at www.maverickaviation.co.uk
Early Stage Innovator: Jordan Cheer at Acoustic Black Holes
j.cheer@soton.ac.uk
Jordan said: "Acoustic Black Holes (ABHs) can be integrated into a beam or plate-like structure and provide lightweight, effective, damping.
"I believe the judges chose to award this work due to the diversity of applications that ABHs may be suitable for and the possibility of integrating ABHs into pre-existing structures to reduce undesired noise and vibration. We also had an effective demonstration, which allowed judges and attendees to really hear first hand the difference that the technology could make.
"We enjoyed engaging and discussing our work with a wide audience at VFS21, including those with and without experience in the field of noise and vibration control. It was also interesting to hear people's thoughts on potential applications for ABHs.
"We are now looking further into the integration of ABHs into more complex structures, representing real industrial problems. We are also examining the fatigue life of ABHs and looking at ways to improve the performance through active vibration control techniques."