Future Worlds Demo Day 2022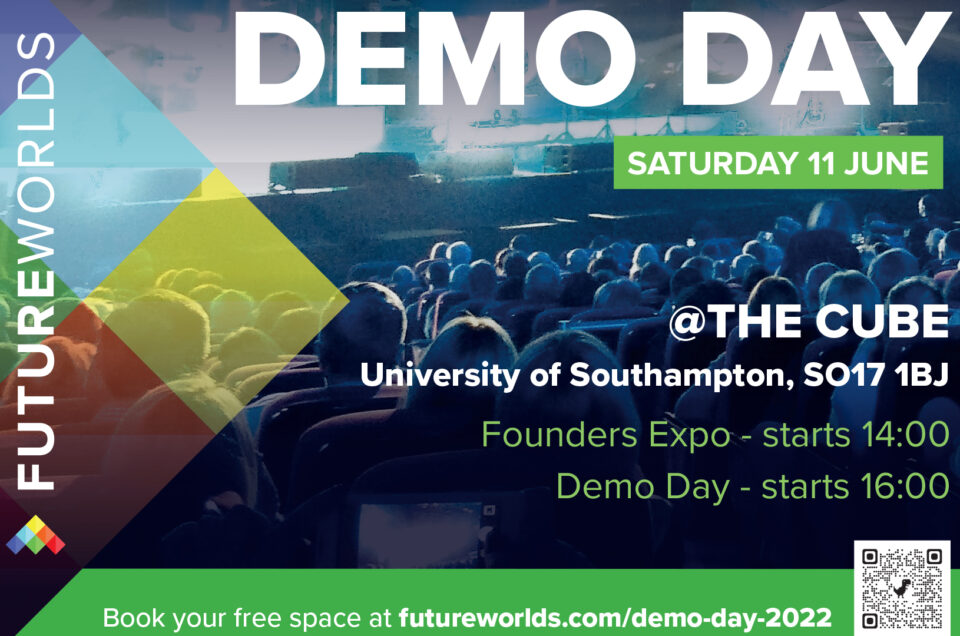 When: 11/06/2022
Time: 14:00
Where: The Cube, SUSU, Highfield Campus, Southampton, SO17 1BJ
The University of Southampton's on campus start up accelerator, Future Worlds, is holding a Demo Day this Saturday 11 June from 14:00
See the founders from the Future Worlds Founders Cohort pitch live on stage to investors, mentors and corporate partners to seal the deals that make the difference.
From last year's Future Worlds Demo Day the startups have raised over £2,500,000 in equity and grant funding; now this is your chance to be in the room to see the next journeys start! You can take your chance to get involved in the outcomes through our 'Audience Vote'.
Demo Day is the new successor to our previous Future Worlds Dragons' Den events – with bigger startups and more investors offering the best deals for founders.
New for 2022 is the exclusive Future Worlds Founders Expo, where you can meet the founders from this year's cohort along with Future Worlds alumni startups, many of which are currently raising larger investment rounds. The Future Worlds Founders Expo is from 14:00.