Get Set, Start Up, Grow!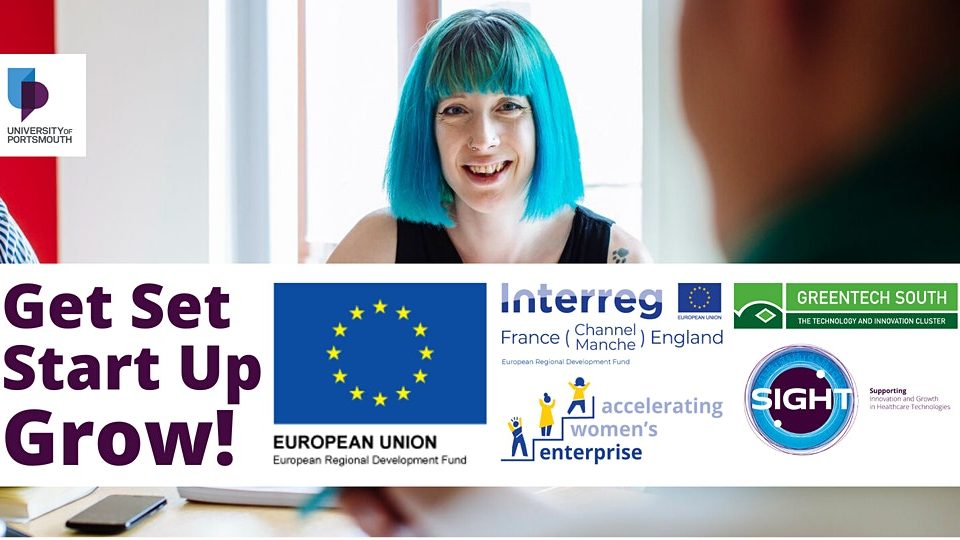 When: 17/11/2020
Time: 10am - 12pm
A morning webinar for women who run their own business
About this Event
To mark Global Entrepreneurship Week, the University of Portsmouth, in conjunction with its ERDF-funded projects (Accelerating Women's Enterprise, SIGHT, EMphasis3 and Low Carbon Solent) is hosting a morning of online workshops to support current and aspiring female* business owners.
Provisional Programme
10:00 – 10:05 Welcome.
10:05 – 10:20 Support for your business: ERDF projects at University of Portsmouth (AWE, EMphasis3, Low Carbon Solent, SIGHT)
10:20 – 10:40 Effective networking in a digital age, Sara Guiel, Founder & Director – Mumpreneurs Networking Club
10:40 – 11:00 Writing a business plan, Sandie Davis, Social Enterprise Developer, HIVE Portsmouth
11:00 – 11:20 Developing your marketing strategy, Jennifer Head, Founder & Director – Midnight Consulting
11:20 – 11:40 Access to grant funding, Sally Beken, KTN
11:40 – 11:55 Panel Q&A.
11:55 – 12:00 Event close.
Date: Tuesday 17th November 2020
Time: 10am-12pm.
Please note that this event will be delivered as an online session. Please register to receive details on how to join and the joining instructions will be sent to you by email.
*We use this term inclusively and welcome all those that identify as women to attend the event.
If you have any questions about this event, please contact awe@port.ac.uk