Global Research & Innovation in Plastics Sustainability (GRIPS) 2022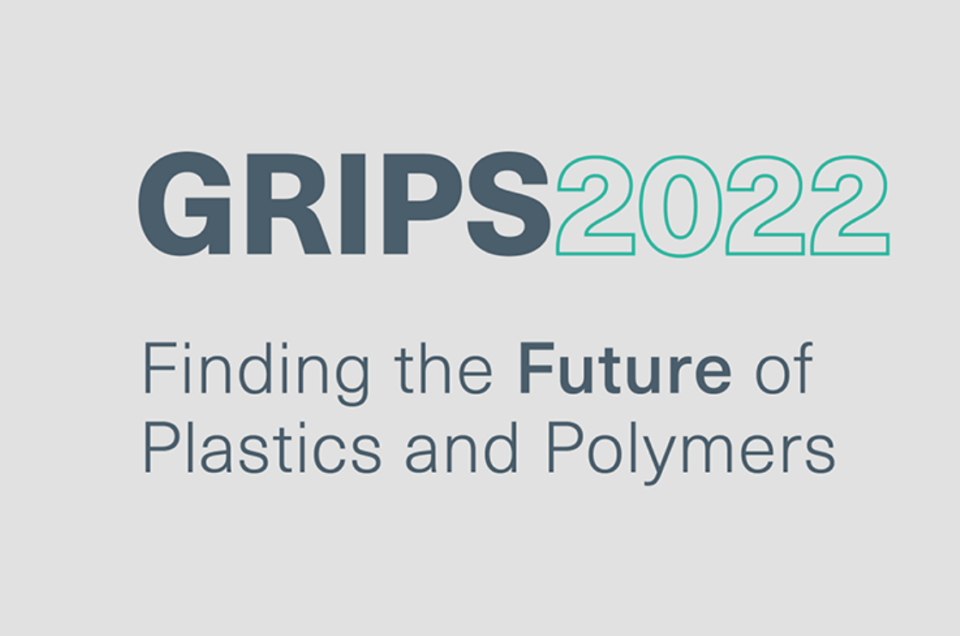 When: 17/03/2022
Time: 9:30 - 16:30
Where: Online
Global Research and Innovation in Plastics Sustainability is a conference, exhibition and showcase that will be held on 15th – 17th March 2022 online. It will bring together companies and individuals to highlight the best of the UK and select international activities which will lead to plastics being less likely to reach landfill, end up incinerated, or become fugitive in the environment.
Following on from the hugely successful GRIPS 2021 the event in 2022 will again showcase Research and innovation from both the academic and industrial community that make polymers more sustainable. The event will provide a platform to help develop commercial success of these developments and build links within the polymer/plastics supply chain to strengthen the offer to the UK and wider international actors in application sectors such as plastic packaging/FMCG, construction, agriculture, textiles, healthcare, transport etc.
With the forthcoming Plastics Packaging Tax, extended producer responsibility (EPR) and deposit return schemes being on the near horizon the adoption at scale of the innovations that will have impact in the UK and worldwide are of great importance.  Join us and see what the future may hold!
Register free for full programme details and join us for this multi-day event.