NatWest Pre-Accelerator SOLENT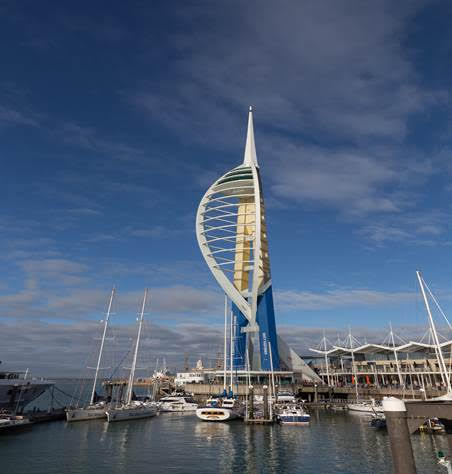 When: 28/02/2019
Time: 10:00 – 14:00
Where: The University of Portsmouth Faculty of Business and Law, Room 0.02 Portland Building Portsmouth P01 3AH
You are invited to apply for the fully-funded NatWest Pre-Accelerator  in partnership with Portsmouth City Council, Shaping Portsmouth and University of Portsmouth
This programme has been designed to give early-stage entrepreneurs like you the power to start, scale and succeed. It is a quick-fire, intensive eight-week online learning course with an exciting Ignition event to kick it off in Portsmouth. (Details below).
You can register here for the Ignition event. It's compulsory to attend if you want to join the programme. When you have registered you will be sent a link to make your application to access all our digital modules.
There are only 100 spaces available, sign up now to avoid missing out!
Who's it for?
Pre-Accelerator is for you if you have a great business idea that you want to bring to life or if you have just started a business that you need to validate.
How much does it cost?
Everything is fully-funded for you. i.e. it's free. All we ask is that you work as hard as we do to make the most of this opportunity to grow your business.
What is involved?
We concentrate on providing early-stage businesses with the best environment, digital learning and networks.
Details
The course is eight weeks long but starts with our exciting, immersive, 'Ignition' event which takes place at the University of Portsmouth Portland Building on the 28th February 10:00 – 14:00.
At the midway stage we will hold a Customer Discovery Workshop at the University of Portsmouth Portland Building on the 26th February from 10:00 – 14:00
Our final event is an opportunity to celebrate your achievements and swap experiences at the University of Portsmouth Building from 16:00 – 18:00
Learning and networks
We want to help early-stage businesses grow and succeed as quickly as possible, so we focus on giving our Pre-Accelerator entrepreneurs a fantastic digital experience with action-focused, intensive online training. We'll also help you connect with other entrepreneurs just like you and plug you into the power of your local business ecosystem.
Register and Apply Now
Places are limited, so make the most of this opportunity, register now and apply as soon as you get the link.