Pints of View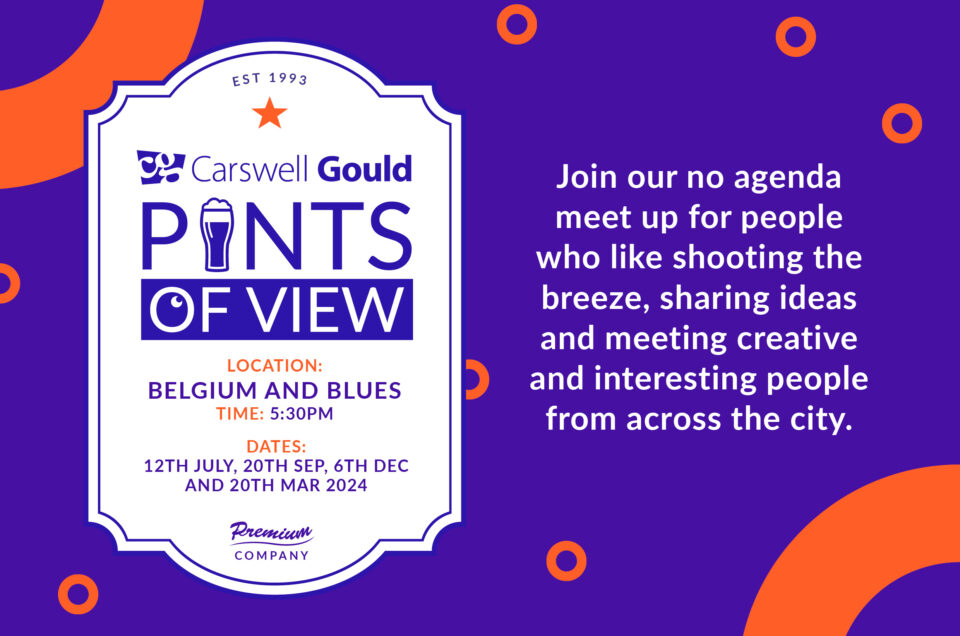 When: 12/07/2023
Time: 5:30
Where: Belgium and Blues Southampton
Join VFS Partner, Carswell Gould, at Pints of View.
In the spirit of the celebration of their 30th year in business and their open approach to collaborating, meeting and sharing ideas, they are bringing back their zero agenda meet up, Pints of View.
It's a super simple way to celebrate their 30th year, share ideas and connect some of the interesting and creative people in the city and region. Its self funded, no dress code and a bit like networking, but more human.
Find out more here.