Book for Solent LEP's Masterclass: 'Sparking Change in the Creative Sector'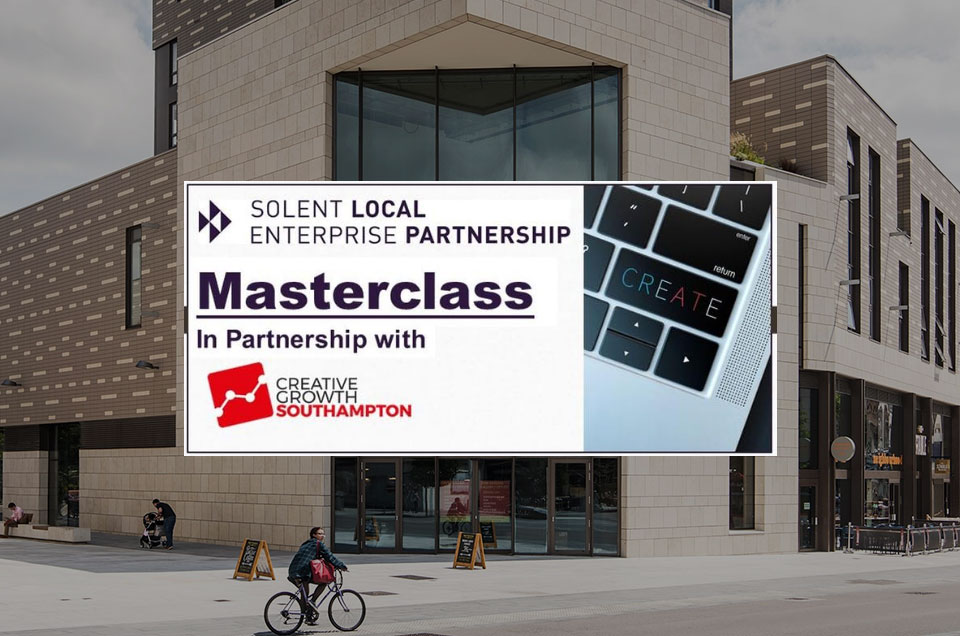 When: 29/10/2019
Time: 10:00 - 12:30pm
Where: John Hansard Gallery 142-144 Above Bar Street Southampton SO14 7DU
Info: jayne.sime@solentlep.org.uk
Solent LEP will be hosting a Rumble Event Masterclass to support businesses within the Solent's creative and cultural sectors.
Together with Solent LEP's partners at Creative Growth Southampton, we recognise the challenges faced by small businesses in creative industries and want to ensure that all business owners are aware of the support available to them on both a local and national level.
The Rumble Event will be hosted at the John Hansard Gallery in Southampton, and welcome all business owners operating within this industry to come along and benefit from the insight of our speakers from organisations including Creative Growth Southampton, Solent Creatives and Creative Network South.
Join us for a great opportunity to learn, be inspired and connect with providers, and other creative businesses who can support you
Click here to register for the Rumble Event Masterclass.