SME Support Session with University of Portsmouth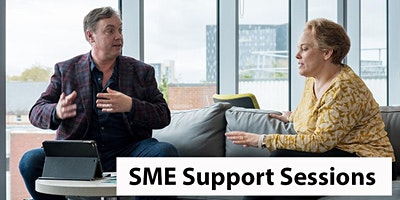 When: 03/06/2022
Time: 11am - 12pm
The Faculty of Business and Law putting aside an hour of their time every week to help SMEs in the UK
Every week the University of Portsmouth delivers the SME Support Sessions. These sessions are free to SMEs across the UK. A maximum of 5 SMEs can register every Friday and the University will reach into its broad base of entrepreneurs, industry practitioners, academics and business owners to bring collaborative advice and business support.
All you need to do is register, tell us your business question or dilemma and we will see you online, Friday at 11am. Then it's time for lunch.
Learn more and reserve your place here.