16 businesses to pitch for investment during Pitchfest 2019, this is how it will work…
Investment is a critical aspect of business growth aspirations. VentureFest South provides a platform to connect entrepreneurs, innovators and investors and showcase the talent and vibrant innovation ecosystem in our region.
Pitchfest within the WAVE 105 Investment Zone is one example of how we do this. We all recognise that securing investment into a business is a multi-stage process; the concept of Pitchfest, therefore, is to provide a platform for businesses and entrepreneurs to showcase their innovation, gain valuable advice, guidance, contacts and visibility.
Innovators, businesses, and entrepreneurs have applied for the opportunity to pitch their proposition and 'investment ask' to a panel of experts which is representative of the investment ecosystem.
Our judges will think of themselves as representatives of the investment ecosystem they currently operate in; providing feedback and questions based not only on their expertise but what they feel their part of the investment community might think of the pitch as a whole. Each pitch will be judged against fixed criteria, see below. The pitch that receives the best scores from the judges will win Pitchfest Champion 2019.
Pitchfest will be filmed and the pitches (and feedback) will be shared on the VFS website and be promoted through social media channels of VFS, its partners and WAVE FM. Any pitcher that does not want their pitch filmed or shared will need to let the team know in advance.
For transparency, this briefing, along with the judging criteria is being shared with both the investment panel and the businesses pitching on the day.
Pitcher's brief.
Innovators pitching for investment should enter this exercise as they would any formal pitch. The panel is real, and whilst you will not shake hands on investment at the end of Pitchfest, you will gain incredible insight into the investment ecosystem and valuable feedback on your pitch. Who knows what the experience, visibility, and contacts might lead to!
The panelists have been carefully selected.
To share their incredible knowledge and experiences with the businesses through the feedback they provide on the pitches they see,
To judge the pitches critically and constructively. They will apply the same honesty and rigour they would in any other pitch session, remembering however that Pitchfest is also a showcase event, a crucial part of the pitchers learning journey and the audience alike.
An extra prize to boost your visibility.
WAVE 105 is offering the winner of Pitchfest 2019 a generous prize. WAVE 105 will provide the winner with a free digital campaign for their business. This would include, for the period of the campaign, a web page with content and social media activity to direct traffic to the page. In addition (subject to winner having a product and agreeing) the business could themselves offer a prize of some sort that could be promoted to drive further traffic.
Wave 105 has an enviable and one of the biggest commercial social/digital audiences across the South with a combined social audience alone of over 750,000! This prize will allow your business to get front of mind of hundreds of thousands of potential new customers in an engaging and an immediate way to showcase your business, your service, your product.
The Pitchfest 2019 panel reflects the Investment ecosystem. It contains representatives of most forms of investment available to a business.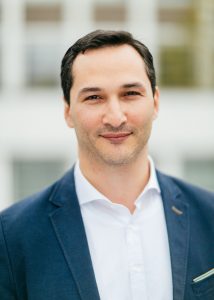 David Fogel
Investment Lead
Accelerated Digital Ventures, ADV
david.fogel@accelerated.ventures
David focuses on finding the best startups in the UK and Ireland and helping them supercharge to create generation-defining tech companies at scale. ADV invests patient venture over the long term of a company's journey.
He started his career in Israel building B2B software products [Telco and Fintech], worked at an accelerator and early-stage VC in Spain and spent three years doing M&A and strategy innovation across Europe, Asia and the US. Before joining ADV David spent two and a half years heading up the acceleration program at Wayra, Telefonica's early-stage investment arm.
---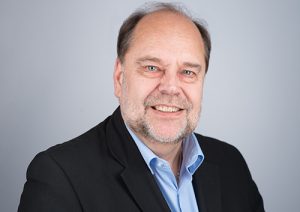 Steve Royffe, FCCA
Director, Dorset Business Angels
s.royffe@btopenworld.com
Dorset Business Angels are based in Bournemouth and Steve has been a Director since 2013. A qualified accountant (FCCA), and professional mentor (CMI). Memberships of Dorset Growth Hub investment panel and Shaping Portsmouth, and IOEE Ambassador. He has a distinguished international financial and business career spanning over three decades, with extensive responsibility for delivering transformation and finance/change projects, acquisitions, integrations and trade sales.
Outside of Dorset Business Angels, as part-time Finance Director/adviser he now specialises in Finance, Business and Growth, supporting Directors and business owners of successful fast-growing scale-up companies by delivering company growth strategies and increasing shareholder value.
---

Andrew Vane
Director Business Banking,  NatWest
Solent, Business Banking
andrew.vane@natwest.com
Andrew Vane has worked for NatWest for 35 years & Director for NatWest Business Banking for the Solent Region. He is a keen golfer & supporter of Southampton Football Club.
The last 15 years have been in roles supporting the ambitions of SME clients directly as a Relationship Director in the Corporate & Commercial Team & currently as the Director of the Solent Business Banking Team.
NatWest is delighted to support Venturefest South 2019 and be part of an event which gives businesses in the region the opportunity to innovate, grow and access the knowledge, finance and expertise they need to progress to the next stage of their business journey."
---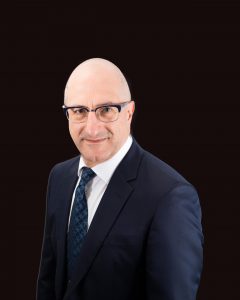 Angelo Appa
Technical Sales and Business Development Director, Lenovo
mapa@lenovo.com
Angelo has been in the IT industry since 1987, with twenty years in IBM and now Lenovo being preceded by time served in distribution and a fledgling PC vendor called Amstrad in the UK. In IBM he remained primarily in the "x86 space" as a new business seller, a builder of new divisions such as the HPC and Linux business and channel leader in the UK, Paris, Zurich and in South Africa.
Moving back to the UK&I division from the EMEA Geo where he managed the solutions and MSP business and was heavily involved in the transition to Lenovo, he is now the Technical & Business Development Director focusing upon delivering customer value through relationships with key solution vendors and business partners, along with his small but perfectly formed team and valued relationships at an EMEA level.
Angelo has in the past started additional companies including a coffee company in South Africa which was then given to the employees as a method of allowing them to build a better life for themselves. He was a Formula 1 marshal for 13 years, a motor boat skipper and poor sailor, passing through numerous interests now focuses on maintaining an ability to ski faster than his age, running and playing the guitar really badly.
---

Jimmy Young
Multimedia Solutions Director
WAVE 105
jimmy.young@wave105.com
Jimmy is Wave 105's multi-media director and is responsible for the innovative and creative side of the commercial department, creating sponsorships, promotions, social media and digital campaigns.
His career in radio started back in 1999 at Power FM working in the sponsorship and promotions department which really set the foundations for a love for radio that has spanned over two decades. In 2006, Jimmy had the opportunity to work at Wave 105 and he jumped at the chance. Apart from a 3 year hiatus running a production company, Jimmy has been with Wave 105 for over 10 years working with one of the most successful and hardworking commercial radio teams in one of the most competitive radio markets in the UK.
When asked what advice Jimmy could offer others in business his immediate response was, "no matter what business I've been involved with, I've believed in two key principles – people buy people and behavior breeds behavior. I believe you have to work hard to build strong relationships, to lead by example and to always strive for better. I'm still as passionate today as I've ever been about creating engaging commercial promotions and campaigns and being at Wave 105 allows me the opportunity to flex my imagination and generate ideas that we can successfully fulfill for our clients".
---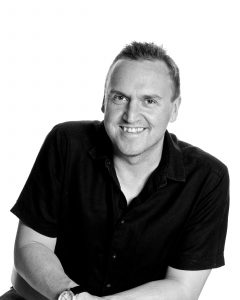 Rick Jackson
Broadcaster and Radio DJ
WAVE 105
Rick's radio career started at the tender age of 17 at Hospital Radio on the Isle of Wight. He was just 20 when he began his first professional show at Isle of Wight Radio, before being moved onto the breakfast show there a year later and becoming the youngest breakfast presenter in the UK at the time.
The mainland came calling and Rick became a presenter on Power FM and spent 12 years hosting the breakfast show there before joining the south's biggest commercial radio station, Wave 105 as the drivetime show presenter in 2009.
Rick dusted off his alarm clock again in 2017 when he swapped drivetime to be at the helm of Wave 105 from 0500-0900 on weekdays and host the south's biggest breakfast show. The breakfast show is the natural home for this southerner and Wave 105 allows Rick and his team of co-hosts to have fun in the mornings with features such as Worst Joke Wednesday and The Headline Hit while playing the south's best variety of hits.
Over the years, he's been lucky enough to interview many famous musicians, comedians, TV, movie and sports stars as well as hosting major outdoor music events, showcasing some of the best chart topping artists to crowds of 100,000.