BRIGHTON ANGEL INVESTOR GROUP SURPASSES £1 MILLION INVESTED INTO STARTUPS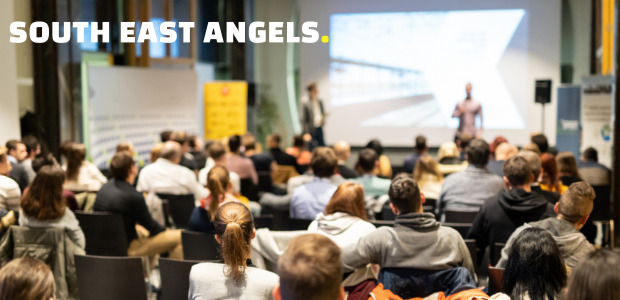 South East Angels, an active and growing angel group based in Brighton, proudly announces that it has surpassed £1 million in investments into startups. Since being founded in November 2020 by Kristina Pereckaite, the group has been dedicated to "plugging the gap" in funding outside of London in the South East region.
South East Angels has demonstrated its commitment to fostering innovation and supporting entrepreneurship by investing in 15 companies across various sectors. These sectors include medtech, proptech, SaaS, wearables, and sustainability. By diversifying its investments, the group aims to contribute to the growth and development of a wide range of groundbreaking startups.
South East Angels has had 32 local investors join the group to date, many of whom are exited-founders with extensive experience in growing and exiting businesses. This collective expertise ensures that the group provide valuable guidance and expertise for startups it supports, helping them navigate the challenges of scaling and achieving success.
In addition to the milestone of surpassing £1 million invested, South East Angels is thrilled to announce that it has already achieved an exit with one of its portfolio companies, ORB Innovations. This success demonstrates the group's ability to identify and nurture promising young startups, ultimately leading to profitable outcomes.
Looking ahead, South East Angels remains dedicated to its mission of backing more businesses in Sussex and the wider South East region. By providing funding and access to a network of experienced entrepreneurs and investors, the group aims to empower startups and contribute to the thriving ecosystem of innovation in the area.
Kristina Pereckaite, the founder of South East Angels, says: "We are extremely proud to have surpassed £1 million in investment and to have achieved an exit so early on. It is a testament to the engaged and active investor community we have built and continue to grow. We are excited to continue our mission to build the most active angel group in the South East, backing ambitious founders, and driving regional economic growth."
South East Angels are actively recruiting new members who want to become angel investors and are always keen to hear from South East based startups that are looking for funding. To learn more, visit: www.southeastangels.co.uk