Carswell Gould launched its free New World Marketing guide to smarter communications in the new normal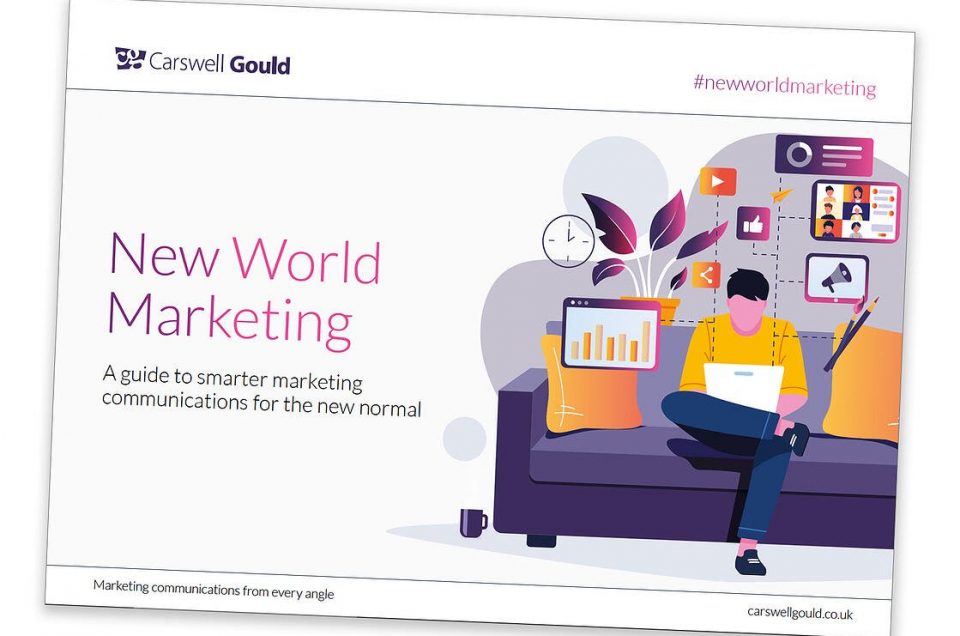 Carswell Gould has been sharing some ideas for businesses and innovators to work smarter on marketing.
Inspired by conversations with clients, colleagues and collaborators the Carswell Gould team has been exploring the smartest marketing moves businesses can make right now.
This is their take on 'where next?' for those who want to ensure positive, effective action. Written at the height of the COVID-19 crisis this guide is designed to be of value through tough times and to take you forward into better times.
New World Marketing offers new thinking on:
Our take on what the current market means for businesses
The value of re-acquainting yourself with the basics
How to maintain momentum on lower budgets
How to shift efforts to digital
The role of inbound marketing and nurturing
The new 'Campaign in a Box' methodology
Virtual events and engagement
Repurposing content and activity
Using film in new ways
… and more