Join the Help to Grow: Management programme with Solent University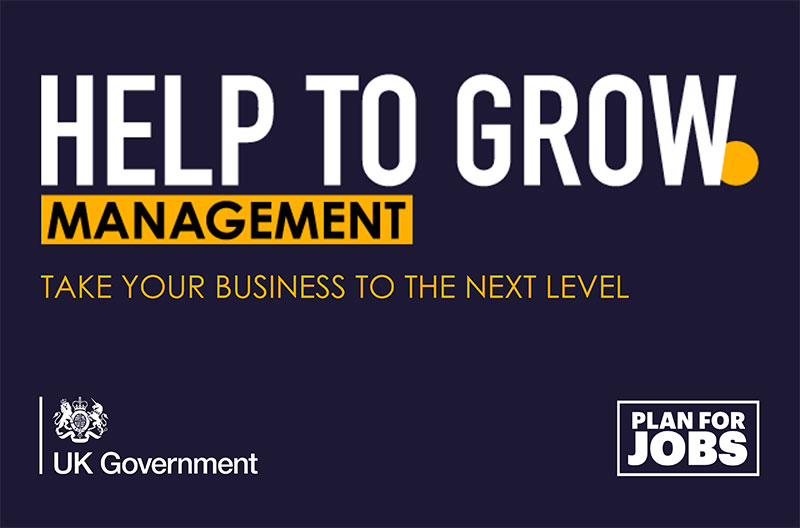 Are you an ambitious SME Business Leader seeking further growth, improvement, and innovation?
Join over 30,000 small business leaders on the Help to Grow: Management programme accredited by the Small Business Charter and delivered by world-class business schools across the country.
Help to Grow: Management is a UK government funded programme to help SME business leaders to increase productivity, seize investment opportunities, and grow their business. Solent University, Southampton is proud to be able to deliver this programme to business leaders from across the Central South Region and our staff have both practical business experience and the latest business insights to support you.
The course is 90% Government funded and requires just a one-off payment of £750 to join. By the end of the programme, you will develop a tailored business growth plan to help lead your business to its full potential with access to mentoring and an alumni network.
Key Information
Location – Blend of 8 online and 4 face-to-face sessions at The Spark Building, Solent University, Southampton
Duration – 12 consecutive weeks
Next available start dates – 10 May 2022, 15 June 2022, and 12 July 2022
Course details
12 hours of 1:1 mentoring from a business expert to help you and your business grow.
A carefully designed practical curriculum.
Development of a bespoke business growth plan to help your business and team reach their full potential.
Range of peer networking sessions with a chance to share experiences and best practice.
Access to the nationwide Alumni network which features events including guest speakers, bespoke business clinics, and further networking events.
Why Solent University, Southampton?
Southampton, as a final four City of Culture 2025 candidate, is a vibrant place to take this course right now. Located in the heart of the city, we are easily accessible from all parts of the Central South Region. Solent Business School has a successful track record of delivering business and enterprise courses to local and national business as well as a range of professional development courses for entrepreneurs.