"Representing the many – not the few" Region's top innovation festival promises to be its most inclusive – and dynamic – to date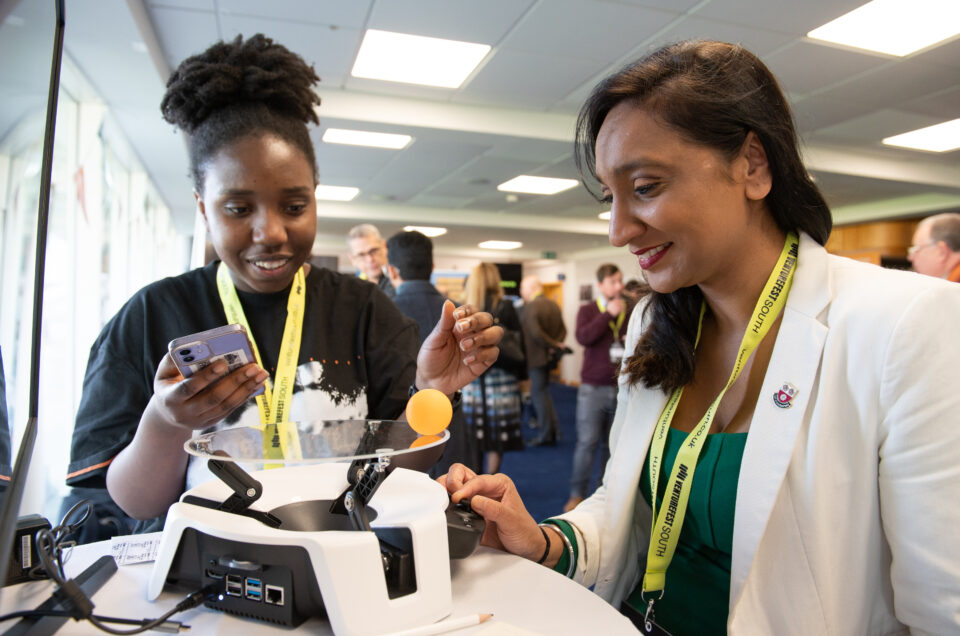 "Representing the many – not the few" – these are the words from Venturefest South (#VFS23) curator Ed Gould, as the region's fastest-growing innovation festival approaches.
Anticipating more than 1,000 attendees, the one-day event at Southampton's Ageas Bowl on November 16 promises to be a highlight on the region's business and innovation calendar.
Designed to be both inclusive and dynamic, the extravaganza welcomes some of the region's most brilliant minds— young people and leading SMEs to big corporations—all united by a singular aim: to invigorate and inspire the South's innovation ecosystem.
Ed Gould, Curator of #VFS23 and Creative Director of Carswell Gould said: "Venturefest South continues to astound and inspire, and we can't wait to be back for the #VFS23 Festival of Innovation. This unique event brings together large-scale businesses, education, and startups to create something rather special indeed.
"It is the perfect opportunity for innovators from all stages in their journey to build a profile, meet people, and have opportunities that they may never have thought could be possible. Not only that, but it is a truly diverse and inclusive event, with brilliant minds from all backgrounds, cultures, and sectors coming together to support each other, learn, and inspire."
Building on the success of previous years—during which more than 8,000 visitors, innovators, exhibitors, partners and sponsors have been involved with the year-round programme—the inspirational annual showcase is set to achieve another milestone this November.
At the heart of the Showcase is a celebration of the businesses from across the region that are using innovations and entrepreneurial thinking to do amazing things, but uniquely Venturefest South is not just about big business. It's recognising the fact that the whole community is what makes progress. From huge organisations like DSTL that are diversifying their supply chain by working with SMEs and individuals, through to young people looking to take new ideas to market.
This year, a record-breaking 200 students from both further and higher education settings will be in attendance, hailing from esteemed local institutions such as the University of Southampton, University of Portsmouth, University of Winchester, and the South Hampshire College Group.
The students will be attending not just as guests but also with some as new entrepreneurs – each a shining example of the future talent that the region holds.
Sean Larson, co-founder of Labl.it – last year's Innovator of the Year at #VSF22 – also works part-time at the University of Southampton. This year, he's once again bringing a group of students to Venturefest South.
"The students appreciate the opportunity it provides to meet influential figures in the innovation community, get inspired, and ease themselves into the world of pitching," said Sean. "The festival is an invaluable asset to the region, and may it continue for a long time."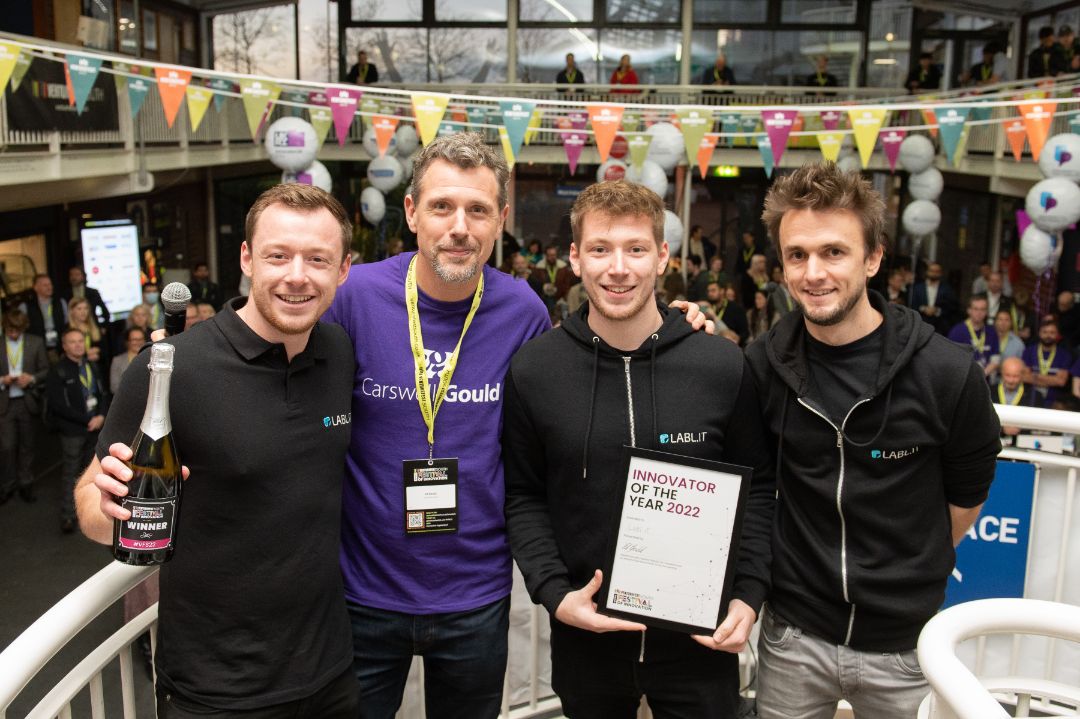 In addition to the students, there will also be 35 of the region's most exciting start-ups, disruptors, and businesses – each bringing to the table big ideas and incredible innovations.
Some of the names exhibiting include GlobalTrust, a data analytics company that uses the power of satellite technology to help improve sustainable operations, Zelemiq Ltd, the innovators behind a wearable fully non-invasive blood glucose and lactate monitor, and Earswitch, an in-ear invention which finds new ways to control and connect with the world through in-ear biometric switch and sensor technology.
They will be accompanied by up-and-coming talent in the new Entrepreneurs Zone, which serves as a platform for new inventions, innovations, and budding business concepts.
Ed continued: "This is a huge opportunity for businesses at whatever stage of their growth journey to meet potential investors and engage with organisations such as the Solent Local Enterprise Partnership (LEP), the British Business Bank, and the local council, discussing internships, new funding initiatives, and various other opportunities.
"Venturefest South is unique in the fact that it proudly represents the many, not the few, and plays a vital role in shaping the region's current and future innovative landscape."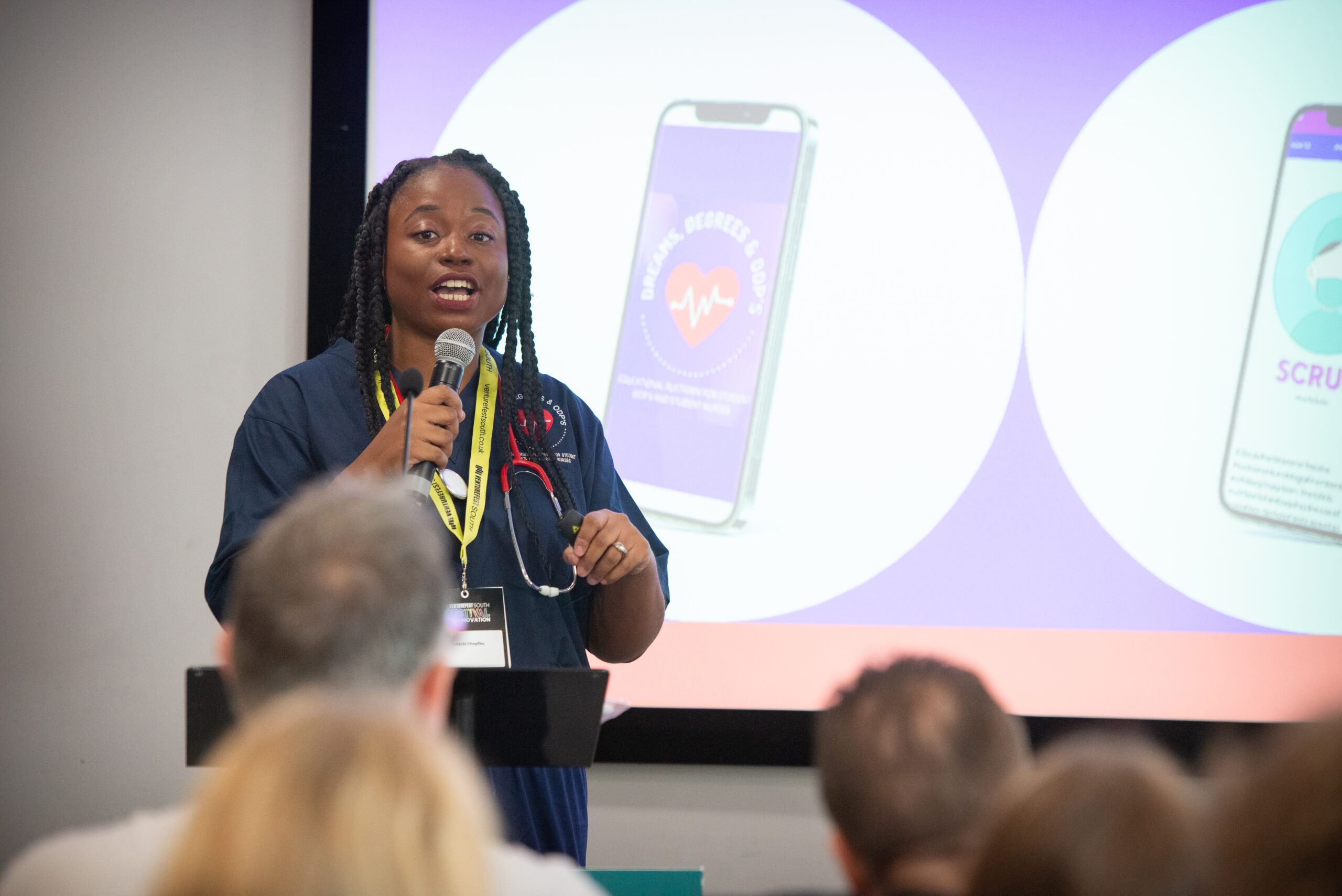 Susan Elliott, Senior Manager at the British Business Bank, works with stakeholders, intermediaries, and delivery partners to help smaller businesses understand more about accessing finance for growth. She said: "The British Business Bank understands the unique challenges and aspirations of startups and smaller businesses.
"#VFS23 has a key role in the region as it offers these businesses an unparalleled opportunity to network, learn, and, most importantly, have the opportunity to learn more about the finance options available for their next stage of growth.
"This amazing showcase of innovation and sources of support aligns well with our own objectives. We firmly believe that such platforms are important for nurturing an ecosystem where smaller businesses, irrespective of their stage of growth, can thrive."
Venturefest South 2023 is inviting organisations to discuss partner, sponsorship and exhibition opportunities. For more information, please email engage@venturefestsouth.co.uk
Complimentary tickets are available for young people who study in the region's colleges and universities and can be claimed by emailing engage@venturefestsouth.co.uk