The Local Opportunities Lounge at #VFS23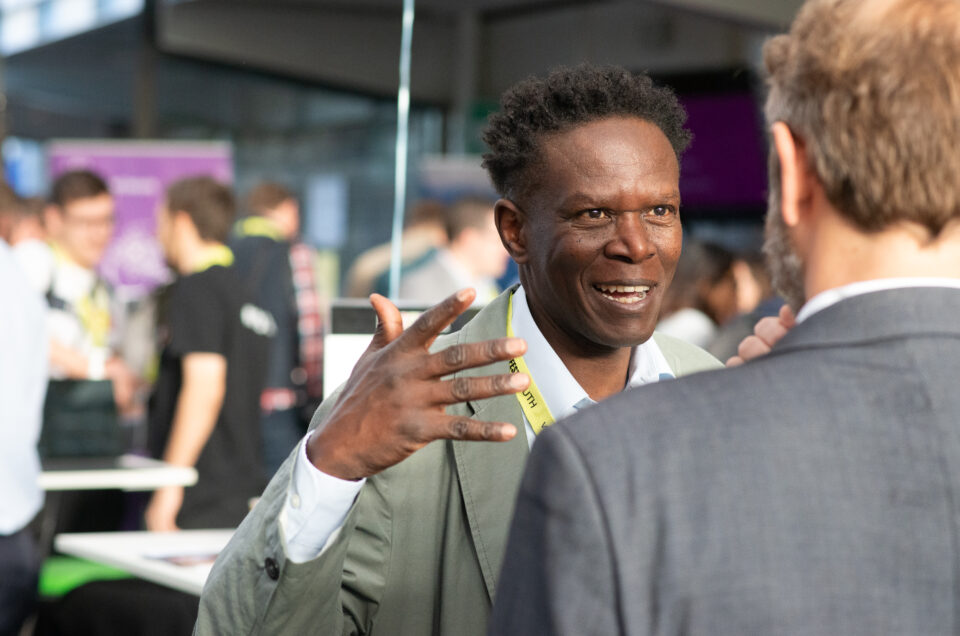 Join Solent Partners in the Local Opportunities Lounge from 10:30 – 16:30 where partners and associates will be available throughout the day to talk to delegates.
Come and speak with these various exhibitors about the following:
Solent Partners Growth Hub
Offering an impartial entry point to business support – come and speak to us to find the type of support you need.
Create Solent
Find out more about the benefits of being part of Create Solent and signing up. If you're an organisation, a start-up, or an entrepreneur needing creative talent, look no further!
Tech Solent
Be part of a tech community whether you use tech, make tech, or if you are passionate about tech.
Maritime UK Solent
Find out about the region's maritime network, innovations and connections
In this zone, you'll also find Portsmouth City Council, Basingstoke and Deane Borough Council, Southampton City Council, EM3 LEP, Hampshire Chamber of Commerce and Barclays Eagle Labs.
SESSIONS
Come and speak to experts from the Local Opportunities Lounge in small, intimate sessions taking place throughout the day. They will be talking and taking your questions – come and chat and network with other interested people.
10:30 – 11:00 Maritime UK Solent
Don Millar from Just Be Maritime, winners of Maritime UK Solent's Start Up of the Year category at Maritime UK Solent Awards 2023.
11:15 – 11:45 EM3 LEP – Scaling Up
Health and Life Sciences – speaker TBC
12:00 – 12:30 Create Solent
Richard Woods from Create Britain will be talking about the newly formed Create Solent, a business ecosystem for the creative industries, showcasing the sector, those working in creative roles, and students studying creative industry subjects.
13:45 – 14:15 Southampton City Council – Your journey to Net Zero
Come to get an introduction on how small and medium-sized enterprises (SMEs) can engage with carbon reduction – speaker TBC
14:30 – 15:00 Portsmouth City Council – Portsmouth South Coast Business Week
A chance for organisations to meet with Aaron Butson to find out more about this important business week and how they can benefit.
15:15 – 15:45 Basingstoke and Deane Borough Council
Topic and speaker to be confirmed
16:00 – 16:30 Hampshire Chamber of Commerce
Solent Local Skills Improvement Plan Claire Frogatt is the Solent Local Skills Improvement Plan (LSIP) Programme Director at the Hampshire Chamber of Commerce. She will be talking about skills needed innovation and the innovation sector.