THERE'S NO BUSINESS LIKE SNOW BUSINESS AT VENTUREFEST SOUTH 2018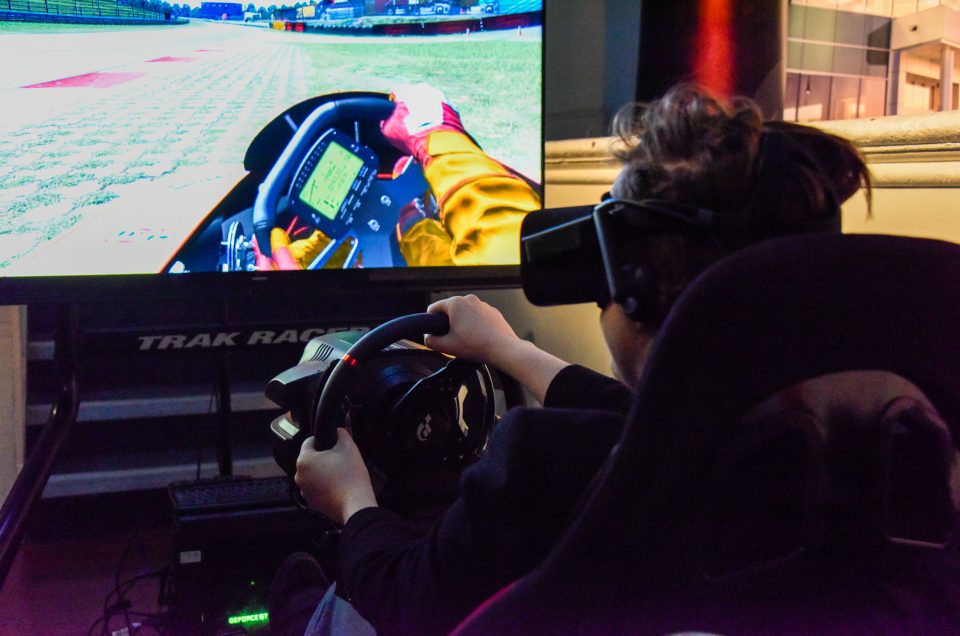 – Over 500 people attended, despite UK's biggest snowstorm in 8 years
– 35 entrepreneurs battled for over £10m worth of investment
– 20 young entrepreneurs pitched in the Young Entrepreneurs Village
– 40 support organisations offered free advice and support
– 17 expert speakers from across the UK hosted talks
Despite inclement weather, hundreds of intrepid innovators, investors and entrepreneurs journeyed to Winchester last Thursday for the second Venturefest South 2018 showcase, dubbed #VFS18.
Over £10 million was at stake as 35 entrepreneurs pitched their businesses to investors. The day featured a keynote address from Seraphim Capital's Managing Partner, James Bruegger who talked about the fund's investment in space, as well as a new Young Entrepreneurs Village and Open Mic competition.
Chris Allington, Chair of Venturefest South, said:
"I think it was a tribute to how Venturefest South gets bigger and better every year that so many people attended despite the weather. The quality of the businesses pitching, taking part in the Open Mic sessions, exhibiting and even in the Young Entrepreneurs Village this year was exceptionally high and represented the diversity of the south's innovation economy."
James Bruegger, Managing Partner of Seraphim Capital added: "I was delighted to give the keynote address. It is a testimony to the event that so many people attended given the travel conditions. I was pleased to see the diversity of innovation across the entrepreneurial eco-system in the south is alive and well."
The Open Mic Arena saw local innovators present in front of a panel of judges for feedback, exposure and investment. At the end of the day, the best pitch was chosen as the winner of the Open Mic Arena, which was achieved by Winchester-based James Zorab, co-founder of Rail Buddy. Railbuddy is an app that was highly topical on the day as it helps commuters claim rail refunds in the event of delay. James said: "Venturefest South is the perfect opportunity to showcase yourself to other local businesses, investors and advisors. I signed up to the Open Mic sessions quite last minute and was thrilled to achieve the best pitch. I've never been to Venturefest South before but will definitely return next year."
For the first time, a Young Entrepreneurs Village was setup at the event to give students and young innovators an opportunity to highlight their innovative new products and developments, with support from the University of Southampton and Southampton Solent University. From this came the 'Best Young Innovator' award, which was achieved by Connell McLaughlin, Founder of Route Reports.
Southampton-based Route Reports is a cutting-edge hazard detection system designed for buses and trains, to prevent vehicle damage and passenger injuries. Using a RouteReporter™, Route Reports' dashboard is able to detect overhanging branches and potholes before they cause a potential problem, resulting in lowering maintenance costs and shorter repair times.
Connell McLaughlin, winner of the Best Young Innovator award, commented: "VFS18 has been great – it's been excellent to meet lots of interesting contacts including investors, entrepreneurs and mentors. I would definitely recommend the event to anyone who has started a business or is thinking of starting a business."
Venturefest South is all about bringing people together to collaborate and innovate. The event featured an array of insightful talks from investors and experts in the Grant Thornton Knowledge Zone, that covered topics as diverse as digital marketing and tax relief for start-ups, to robotics.
Winchester Business School sponsored the Investment Zone, which played host to the 17 entrepreneurs participating in Pitchfest for £9m. Innovate UK and the UK Space Agency also hosted some intriguing talks on space data in the Business Support Zone, whilst Smith & Williamson hosted the Innovation Zone. This included stands for innovators who wanted to share their products, as well as the Open Mic Arena.