#VFS19 'Innovator of the Year' listed in the UK's top ten women entrepreneurs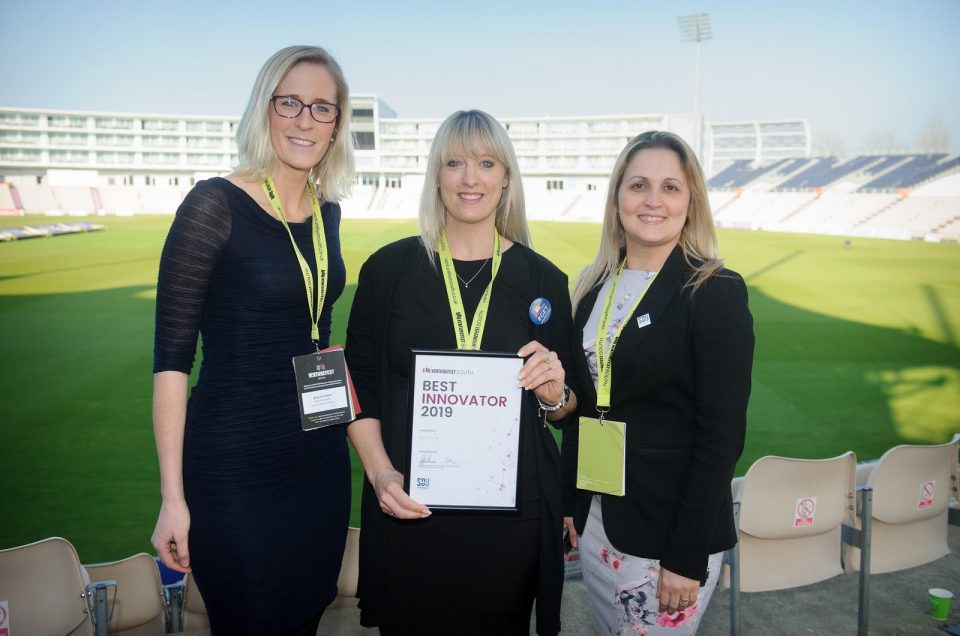 Last year's winner of the VFS19 'Innovator of the Year' award, Kate Bell has been listed as one of the UK's top ten women entrepreneurs by Business Game Changer Magazine.
Kate presented her simply brilliant business at VFS19, 'Zip Us In' which allows you to expand your own jacket during pregnancy and when babywearing, through a cleverly designed jacket expander panel. The product has proved incredibly popular with a wide audience and has interest from consumers, business press and retailers around the world.
Kate commented
"Being recognised at VentureFest 2019 as Innovator of the Year was an incredible achievement for me. It was said during the award speech that innovation doesn't always mean tech. This was music to my ears. Innovation can mean so many things but the association is often made with technology. Getting potential investors excited about innovation outside of that space has been challenging. The event was a great experience and a wonderful opportunity to network with businesses facing similar challenges.
While I didn't get investment on the day of the Venturefest South showcase I have since secured £160,000 of the £200,000 I am aiming for during this raise. I am still looking for additional investors to close that gap, which will accelerate the company's growth plans.
We have recently launched our product range into a number of new countries and aim to continue growing both our marketplaces and our product range."
In conversation with Kizzi Nkwocha, editor of Business Game Changer Magazine, Kate explained that having identified a gap in the market during her second pregnancy, she designed and manufactured the jacket expander panel to enlarge her own jacket around her growing belly. As the Zip Us In panel can also be used to expand the jacket around the new baby when using a sling or carrier, the product has proved incredibly popular for dads, grandparents and friends. The product range is now sold around the world and Kate's knowledge and experience in marketing has been a huge part of the rapid brand growth. In 2017 Kate became Director for the non-profit organisation NIPA Baby Ltd. The Nursery Industry Productpreneur Association was launched to help brands support each other with scale-up goals and benefit from mentoring and resource sharing. Kate's time remains split between her company while also providing support and mentoring to other start-ups and entrepreneurs.
When asked what advice Kate would give to readers and innovators in the Venturefest South network, she responded;
"My advice would be to have a very clear strategy for growth that can be communicated to potential investors. I began the process with a deck that clearly showed interested parties exactly what my goals were for the company and why the investment was required. My confidence in the company's position has been key to reassuring investors to back me.
The one thing I have learnt from this experience is not to underestimate the importance of 'me'. My products are good and the business model is sound but ultimately investors are backing me. Initially my pitch was focused solely on the goals of the company. My success has been in recognising that my story and my own accolades have been just as important as the brand."
You can read more about Kate's fantastic achievement here on the Business Game Changer website.
If you want to find out more head over to the ZIP US IN website or get in contact with Kate