#VFS20 Headline Partner, BAE Systems, announces record-breaking apprentice intake set as UK programmes ramp up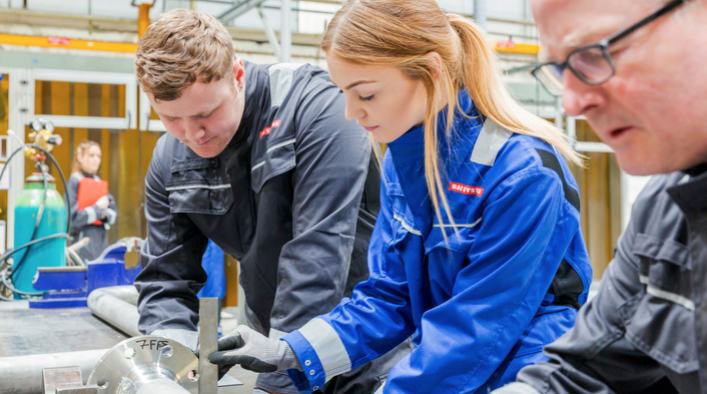 BAE Systems have announced that they will recruit more than 800 apprentices in the UK in 2020 – the highest number ever recruited.
The new recruits will join one of more than 25 apprenticeship programmes across our Air, Maritime, Land and Cyber divisions, benefitting from tailored schemes that combine recognised qualifications with on-the-job training.
The majority of the new apprentices will join either the Air or Maritime sectors where they will work on some of the most exciting and nationally important programmes in the UK. This includes developing future combat air technologies for the Royal Air Force and working on the Dreadnought programme – a new generation of submarine for the Royal Navy that will replace the current Vanguard-class.
"It is absolutely brilliant that BAE Systems offers such a huge range of high-quality apprenticeship opportunities. These apprenticeships will be a great way to pursue exciting and rewarding careers in aviation, maritime and cyber security and will offer the chance to work on some of the UK's most innovative and vital national programmes."
Gavin Williamson, Secretary of State for Education
Charles Woodburn, Chief Executive, BAE Systems, said: "Our apprentices are the lifeblood of our business. I'm incredibly proud of the significant contribution they make to the design and delivery of our most complex products, equipment and services, helping to ensure we remain at the forefront of technology and innovation and safeguard our national security for decades to come.
"As technology and our workplace evolves, it's critical that we continue to invest in training the next generation of engineers and leaders. By working alongside industry peers, government and the education sector, we can ensure we are ready to respond to complex challenges of the future."
Read the full story here.