Solent LEP awards University of Portsmouth £3.6m in funding for its Centre for Creative and Immersive eXtended Reality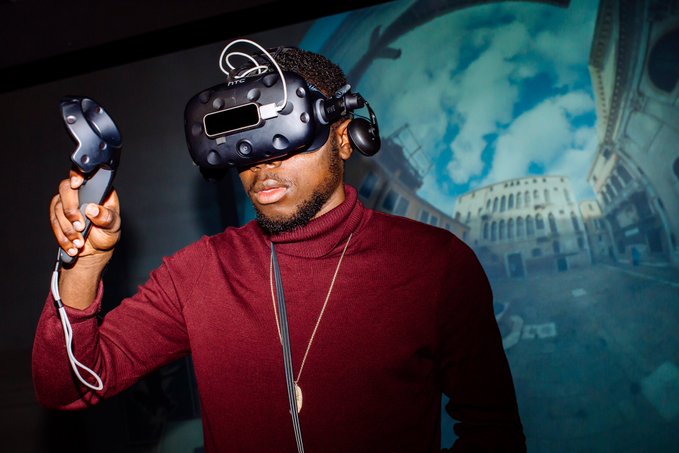 As part of developing a strategic road to recovery, #VFS20 partners, Solent LEP and University of Portsmouth are working together.
The Solent LEP awarded University of Portsmouth £3.6M towards the development of a Centre for Creative and Immersive eXtended Reality.
The Centre for Creative and Immersive eXtended Reality (CCIXR) focuses on digital skills and technology; this is the first major capital investment the Solent LEP has made following the COVID-19 pandemic.
The Centre will deliver 12 state-of-the-art XR laboratories with specialist equipment that will be used for business engagement, technical support, applied research projects and skills training. The investment in the CCIXR will support 800 businesses, create 200 new jobs and see 500 new learners supported through courses and workshops.
Solent LEP Board Director SJ Hunt said:
"The situation created by Covid-19 has seen an increased currency and a new resonance around digital skills and technologies. The University of Portsmouth's CCIXR project is extremely relevant in supporting business agility going forward.

In recent months we have seen businesses becoming increasingly reliant on the digital world: Its relevance is firmly established in the minds of consumers. The services provided by the CCIXR are vital for businesses, especially whilst working remotely remains a theme of the economic recovery. The technological skills will help drive innovation and enhance businesses based in the Solent to be resilient to future shocks."
The project will be the United Kingdom's first fully integrated facility to support innovation in the creative and digital technologies of virtual, augmented and extended realities.
Professor Trevor Keeble, Executive Dean of Creative and Cultural Industries at the University of Portsmouth said:
"CCIXR builds on the University's long standing expertise in creative technologies. Our staff and students work with businesses and organisations to bring value and innovation through research and development, and our many local, national and global partnerships are key to developing the skilled workforce of the future.

"Investment in cutting-edge creative and immersive technologies will make this region a centre for the rapidly emerging immersive and extended reality industries, and we are delighted to be working in partnership with Solent LEP to develop our plans."
Read the full story here.