The BIGGEST festival of innovation is back! Here's the lowdown on #VFS23…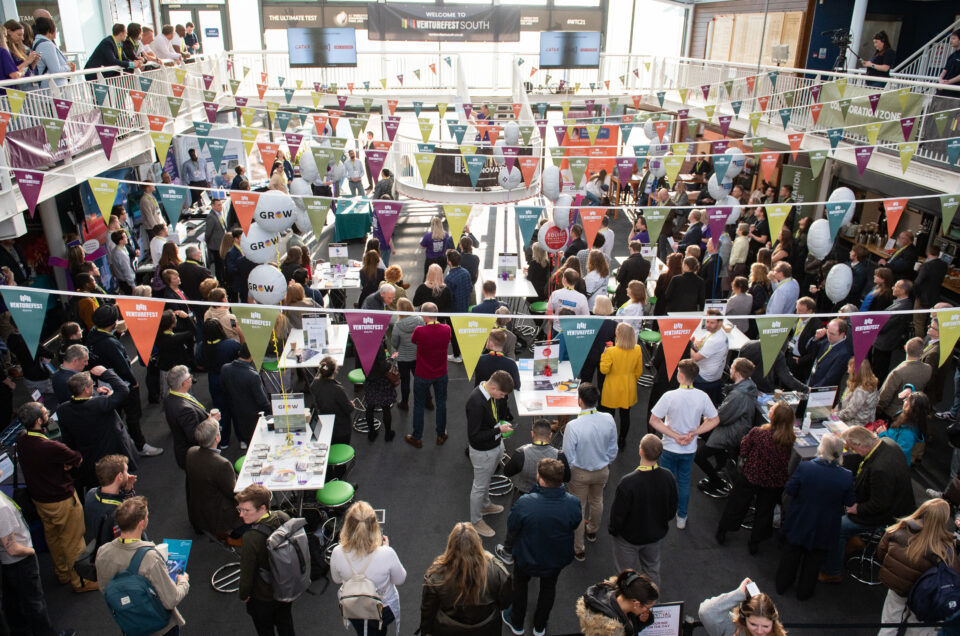 Join us during Global Entrepreneurship Week for the South's biggest showcase of innovation, #VFS23: Festival of Innovation on Thursday 16 November.
Venturefest South's annual showcase, #VFS23: Festival of Innovation is just around the corner and already has a jam-packed schedule. The showcase will be a place for the brightest minds and big thinkers to share experiences, insights and knowledge.  
Rewind to #VFS22 and check out the photos and videos. 
Meet us in the Collaboration Zone 
The Collaboration Zone is the main hub of the showcase where you'll be welcomed to the event. New to this year, our Innovation Talks will also take place here on the main stage. We will be debating, exploring and sharing ideas on some of the biggest themes affecting and driving innovation, entrepreneurship and business growth. Curated by partners of Venturefest South, the 'Innovation Talks' stage will host four sessions throughout the day.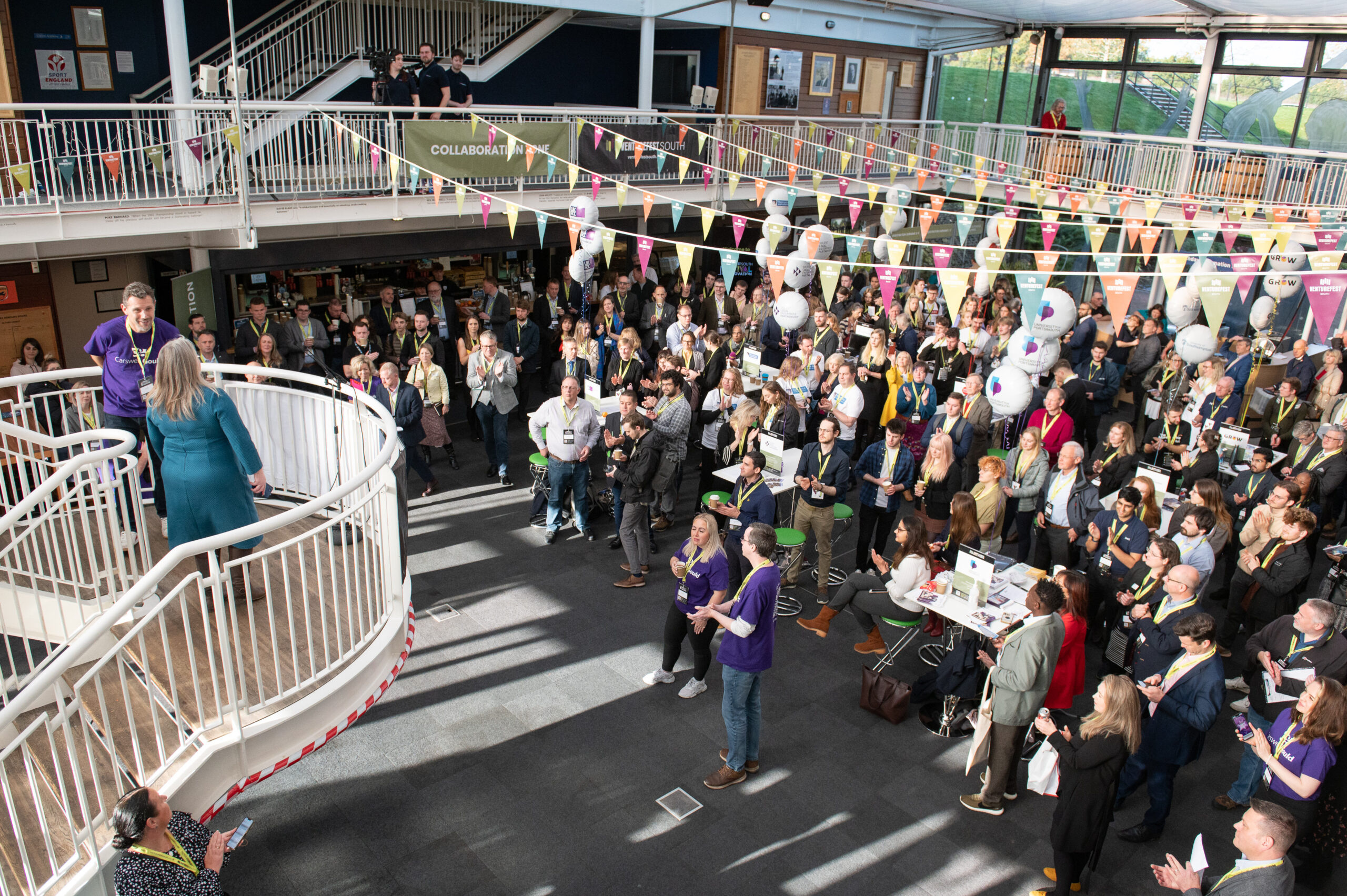 Innovation Talks Sessions 
The Future of Sustainability in Innovation

 

Marketing Innovation and AI

Funding and Support

The Life of an Innovator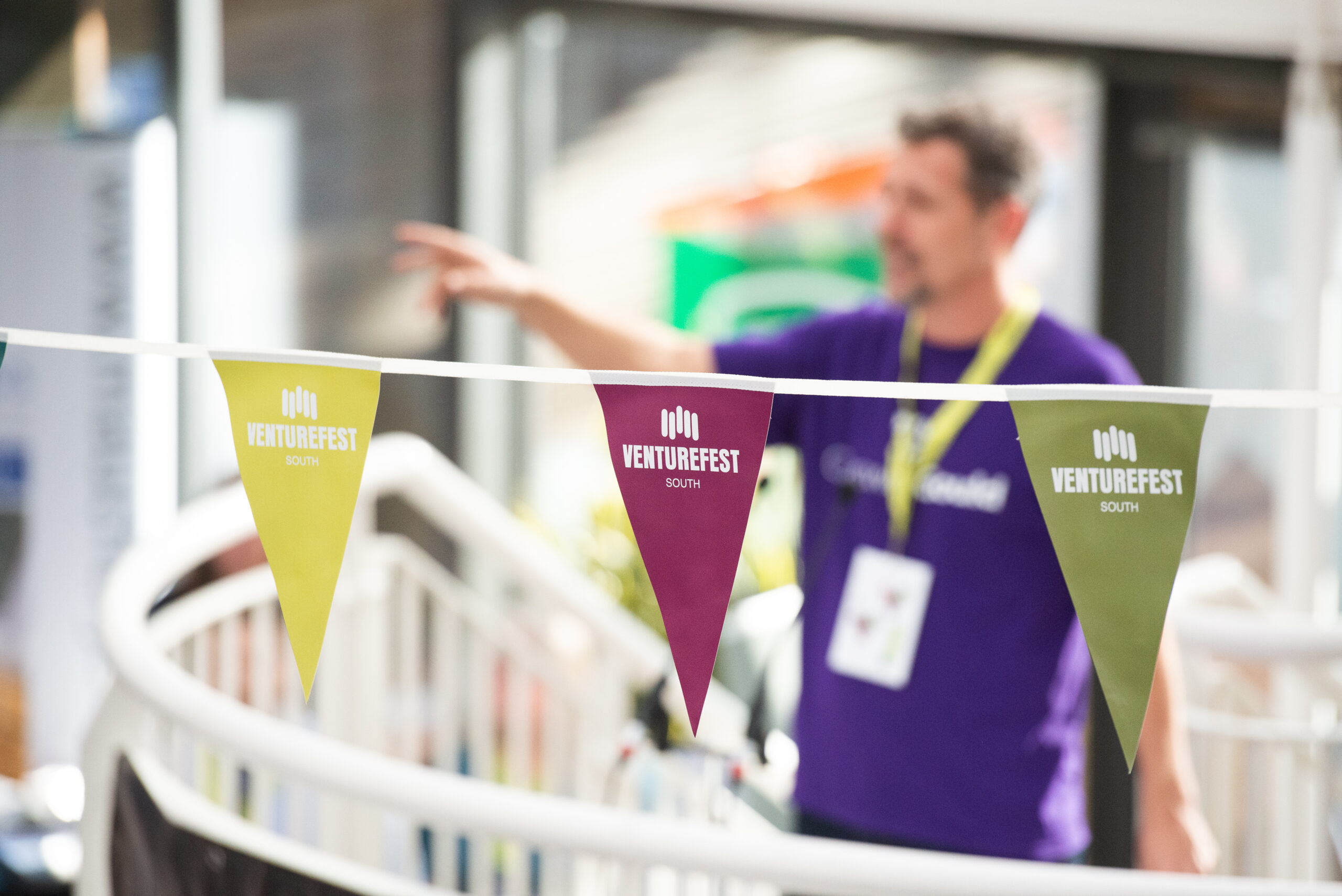 Let's get innovative in the Innovation Zone! 
Discover the region's strength in innovation, experience the latest in disruptive solutions, interact with the region's innovators, make connections and explore opportunities to collaborate with these innovators. 
Talk to the freshest and most exciting innovations, startups, disruptors and businesses which together signify the real power of the south's innovation economy. Explore their ideas, collide with opportunity and potential investment opportunities. Leave no stone unturned! 
Innovators to be announced soon, meet previous innovators here.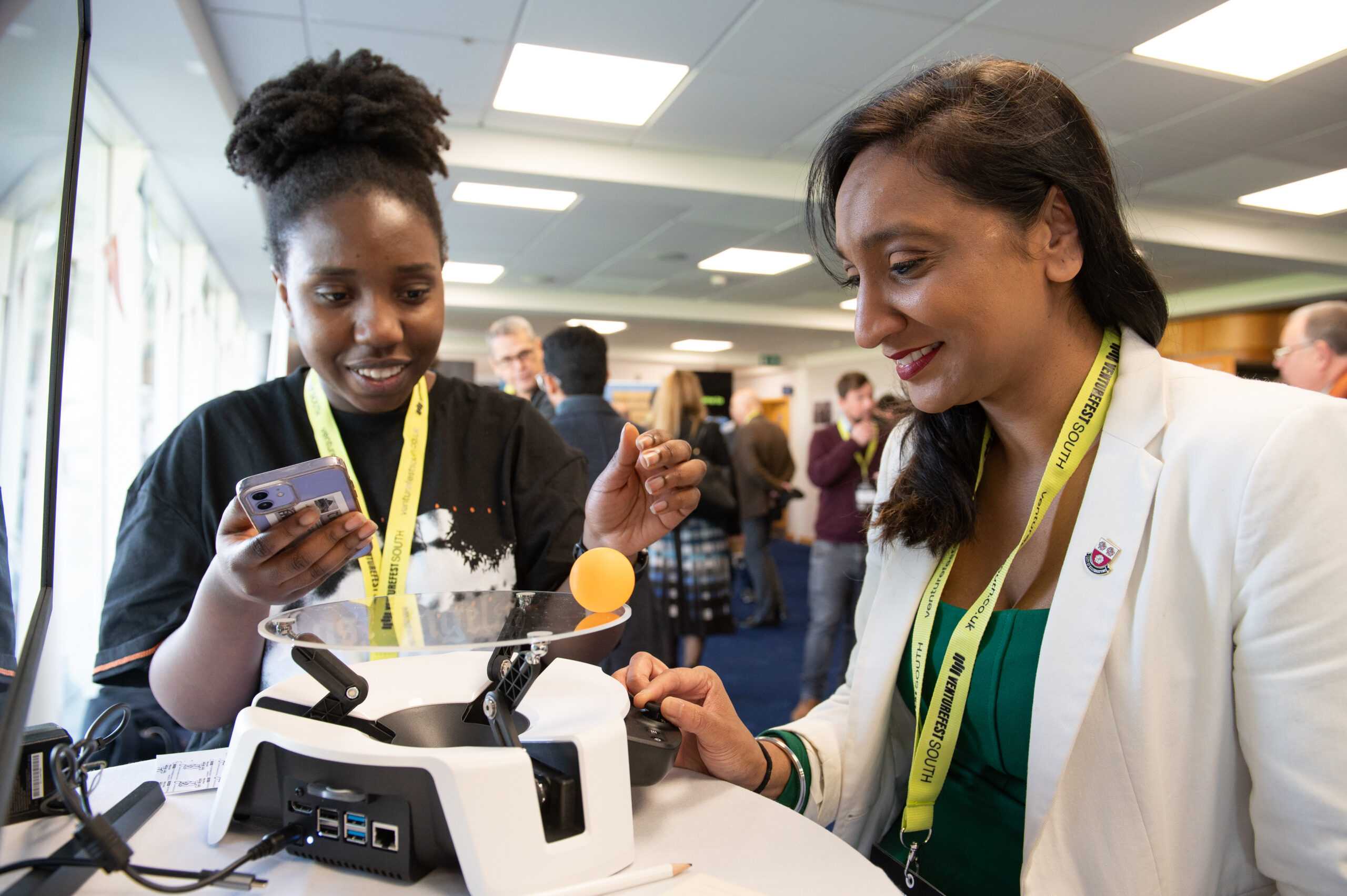 Discover the New Entrepreneurs Zone 
Be sure to visit the New Entrepreneurs Zone to meet emerging talent from the region's universities and experience the more conceptual side of #VFS23. 
New inventions, innovations and bleeding edge business ideas are on display, so come and meet the minds behind them. Share your experiences and stories with this zone's residents and we guarantee that, in exchange, you will take away enthusiasm and inspiration to help you with your business or idea.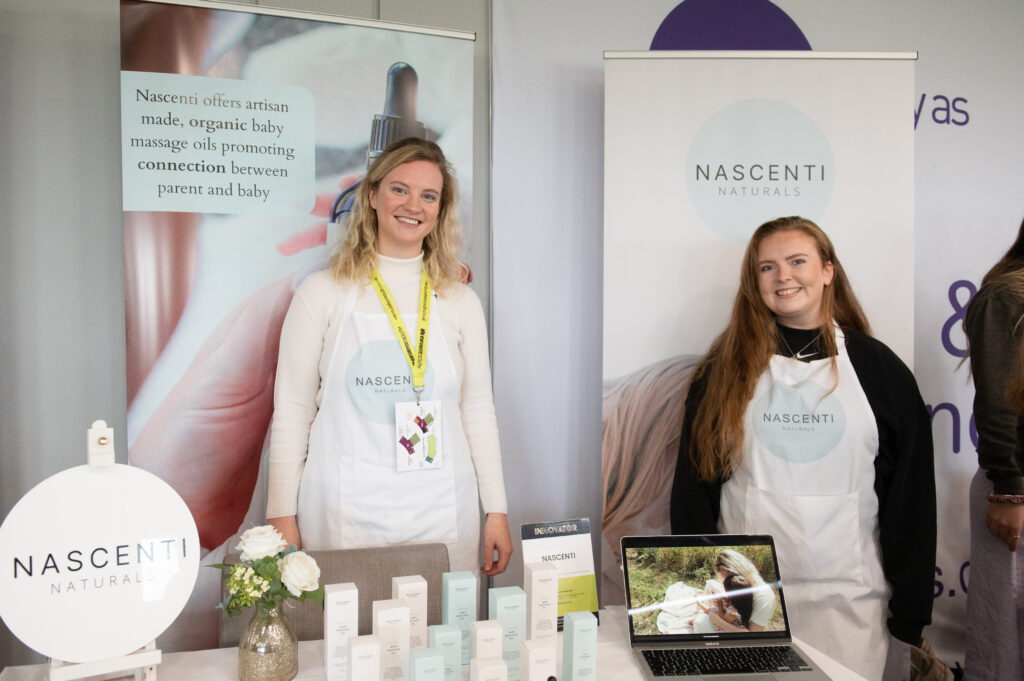 Put your pitching skills to the test at Open Mic 
We're back by popular demand and once again we are inviting you, the south's innovators and entrepreneurs, to step up, pitch big and impress the Open Mic audience in a bid to be named 'Open Mic Winner'. 
So, the only question is, what have you got to say for yourself?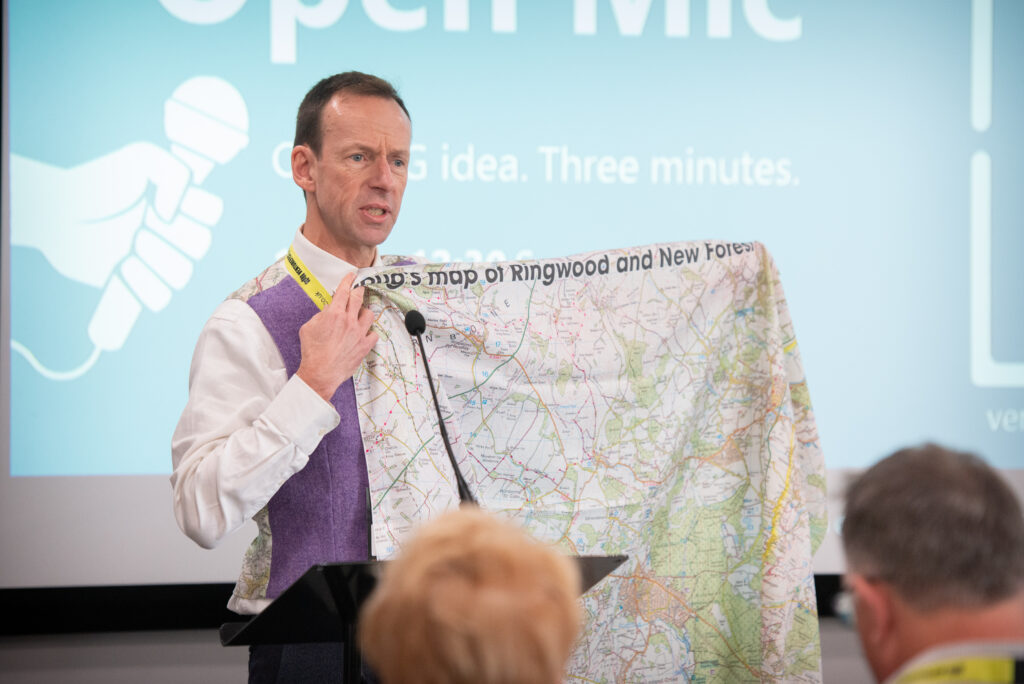 Be a winner at #VFS23 
Recognising the best of the best, our awards are back for 2023. The awards will be held at the end of the day in the Collaboration Zone. The best bit is you could be a winner! The open mic pitching contest allows anyone to pitch their idea, innovation and business to an audience of peers to win the top place. 
Make sure you stick around for a fantastic end to the day celebrating the south's innovation talent. 
This year's awards are: 
Innovator of the Year

 

Early Stage Innovator Award

 

Open Mic Pitching Champion

 

Sustainable Innovation Leader