Today Was The Day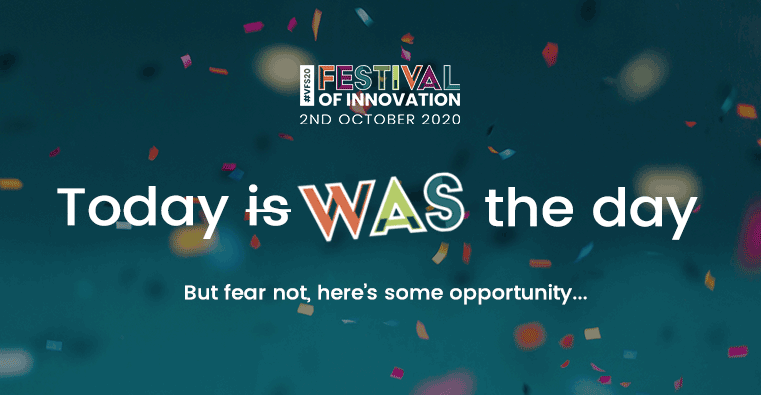 We couldn't let today go by without saying hello and fuelling your house-bound innovation!
As you know, today we should have been celebrating the south's innovation ecosystem at #VFS20 Festival of Innovation.
You were going to be part of a record year with over £100m of opportunity on show, but we are sad not to be with you, creating big steps forward and bringing together brilliant people from across the region.
However, we are where we are (in various kitchens, spare rooms and sitting rooms across the region) – we can not unite physically, but that shouldn't stop progress. We believe momentum is everything, inertia kills innovation so we are respectfully defiant in the face of current adversity. 
If you share that view, then please note the following.
#VFS20 will now take place on 2nd October – it's a target to look forward to and a time that we hope we see us come together again to celebrate and engage with the South's incredible innovation ecosystem, showcase the latest technology, share thinking and explore new ideas that will help us all push forward.
Don't wait to keep things moving – below are a selection of opportunities and updates that we hope will help focus your efforts and be of value. We plan to keep in touch from time to time with more.
Do you want to share? If you're in the network and want to share your story, opportunities or news get in touch with enage@venturefestsouth.co.uk, and we would be pleased to circulate relevant information.
Let's all stay engaged!
Techforce19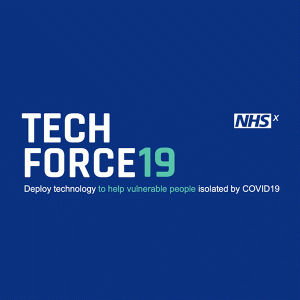 Techforce19 is a new tech challenge launched by NHSX to combat the effects of social isolation. Innovators who can support the elderly, vulnerable and self-isolating during COVID-19 can apply for funding of up to £25,000 to test their solution. 
Read more here.
The Solent LEP Business Resilience Programme

The new Business Resilience Programme from the Solent LEP is already supporting a number of Solent-based businesses. They are receiving 12 hours of fully-funded one-to-one support to help them identify how to deal with critical issues, like the onset of coronavirus.
Find out more. 
Call for businesses to help make NHS ventilators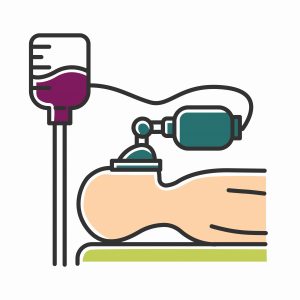 The NHS is looking for businesses to support in the production and supply of ventilators and ventilator components. 
As well as manufacturers, they are looking for businesses with design and prototyping skills. Could your business help?
Find out more. 
How you can use remote working tools to improve your productivity, wherever you are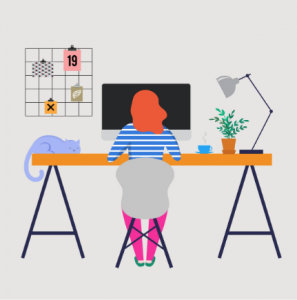 Check out one of our founding partners, Carswell Gould's latest blog about using technology to boost innovation and collaboration while working remotely.
Read the tips. 
The new inventions inspired by a pandemic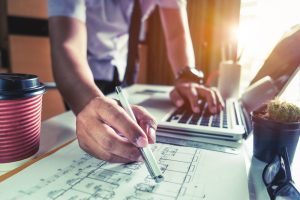 The BBC has shared ways in which the innovation community have come together to quickly design new life-saving inventions.
Read more here.
Keep up to date with news and information about the
event at venturefestsouth.co.uk. We'll be in touch with more information soon, and are really looking forward to seeing you in October at The Ageas Bowl, Southampton.