The #VFS20 Awards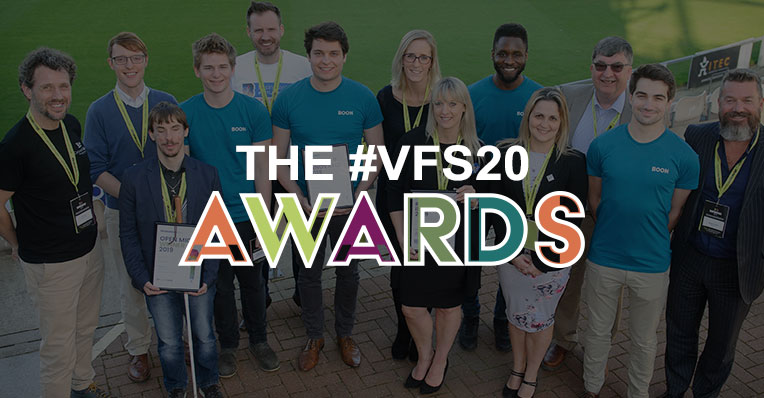 The #VFS20 Awards
Recognising the best of the best, our awards are back for the fourth year running. The awards will be held at the end of the day in the collaboration Zone. The best bit is, you could be a winner! The open mic pitching contest allows anyone to pitch their idea, innovation and business to an audience of peers to win the top place.
This years awards will be judged be a team of industry experts led by the CEO of Incuhive, Steven Northam.
Make sure you stick around for a fantastic end to the day celebrating the south's innovation talent.
This year's awards are:
Last year's winners:
Since winning last year's Innovator of the Year award, Kate Bell has been listed in the UK's top ten women entrepreneurs. Read the full story.